I love anything red and with a hint of spice- especially for Valentine's Day. These sugar cookies are a perfect yummy treat because it's so simple to make. I'm sure you have a sugar cookie recipe that you use already. So the secret is to just add a few drops of (drum roll please) red food colouring to give you a marbled effect or a sexy red colour throughout the cookie. My next big secret is to add a sprinkle of cinnamon & nutmeg to any recipe you have. It instantly kicks everything up a notch and trust me, everyone enjoys that unexpected surprise.
P.S. are you following me @itsroxyjames on instagram, twitter & snapchat (my snapcode is on the right side bar). I always share the first sneak peaks of everything on these!

This year, I actually celebrated Valentine's Day over the weekend since my guy and I are both super busy during the week. We had a private, ridiculously romantic dinner with the most delicious food ever. I snapped everything so if you saw my snaps, you would know how absolutely perfect everything was. We also had someone taking pictures of us during our dinner, and the setting was Paris themed and vintage. It honestly felt like a dream. Oh, and how could I forget, before we actually ate, we took some profesh pictures together. Maybe I'll share pics soon???
Need a sugar cookie recipe? Here's one and here too. Don't forget the cinnamon & nutmeg!!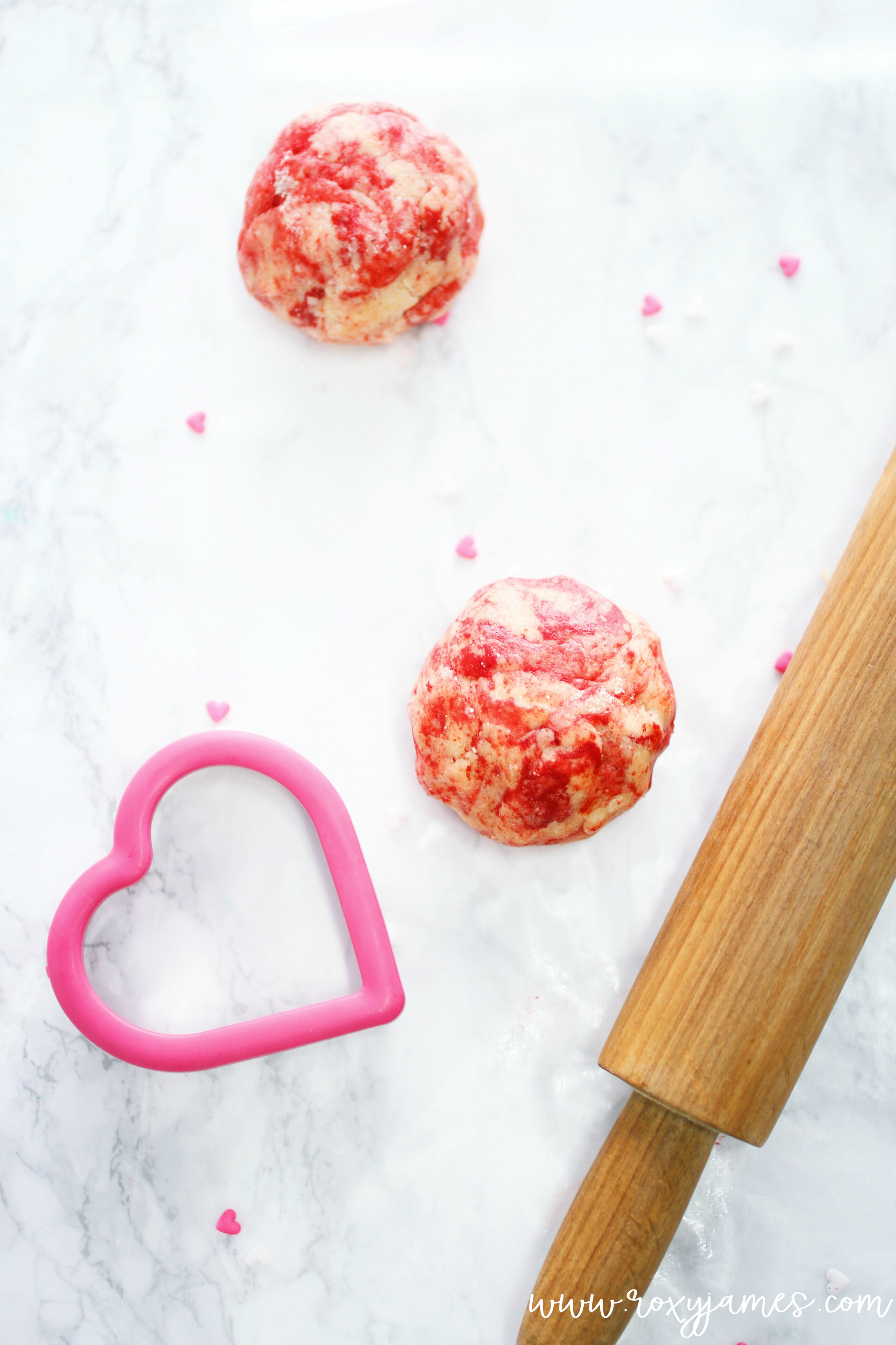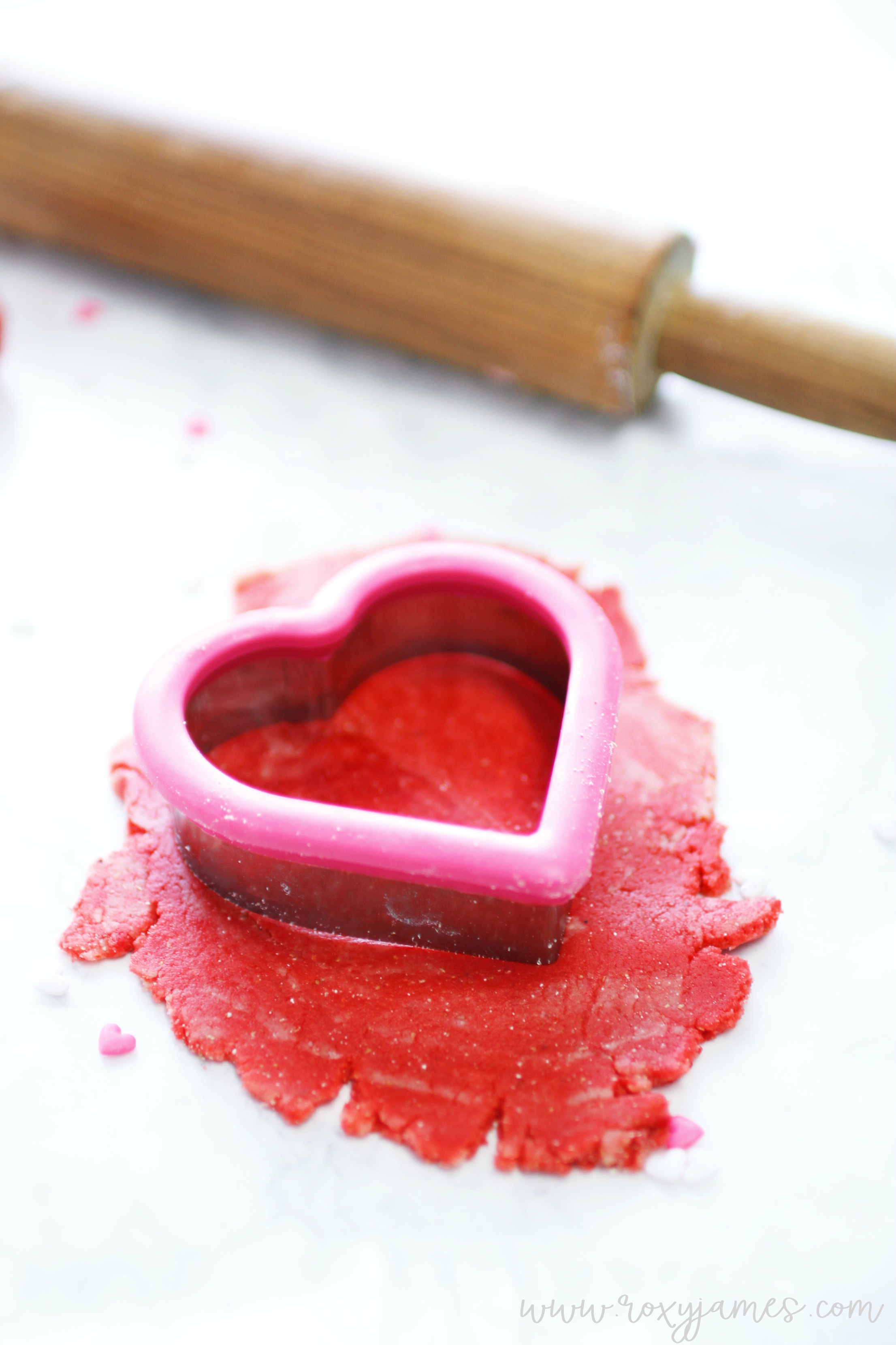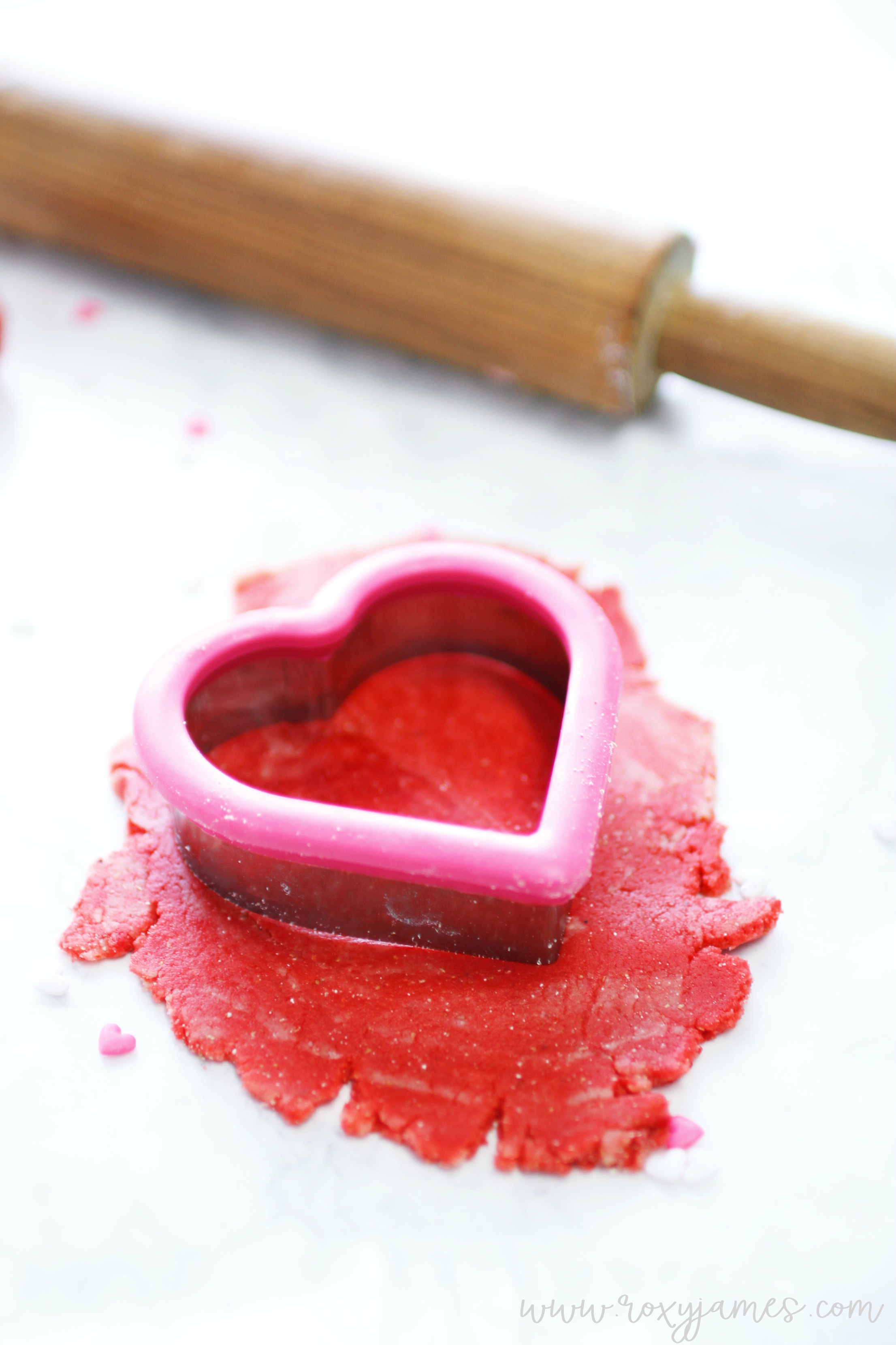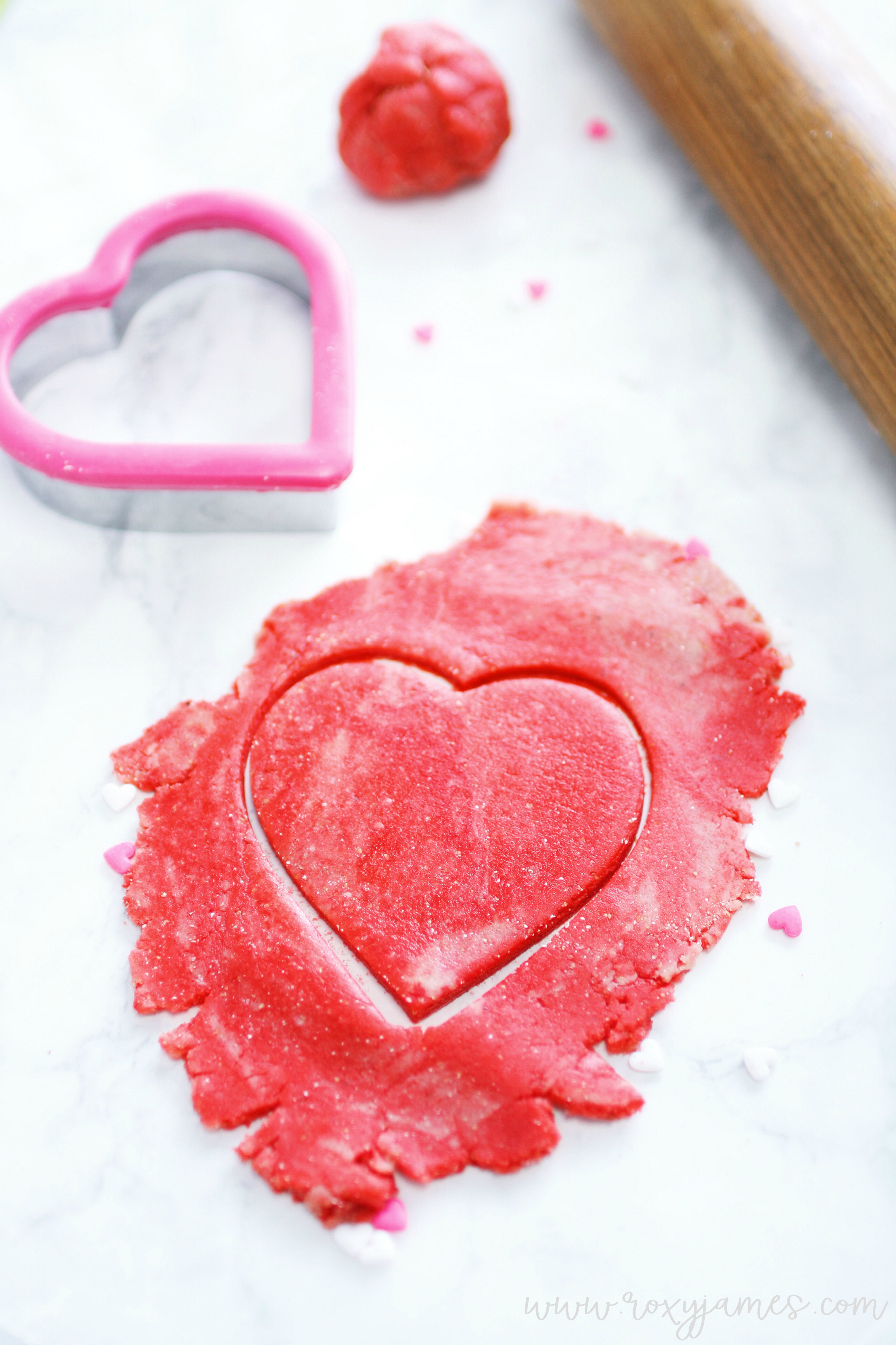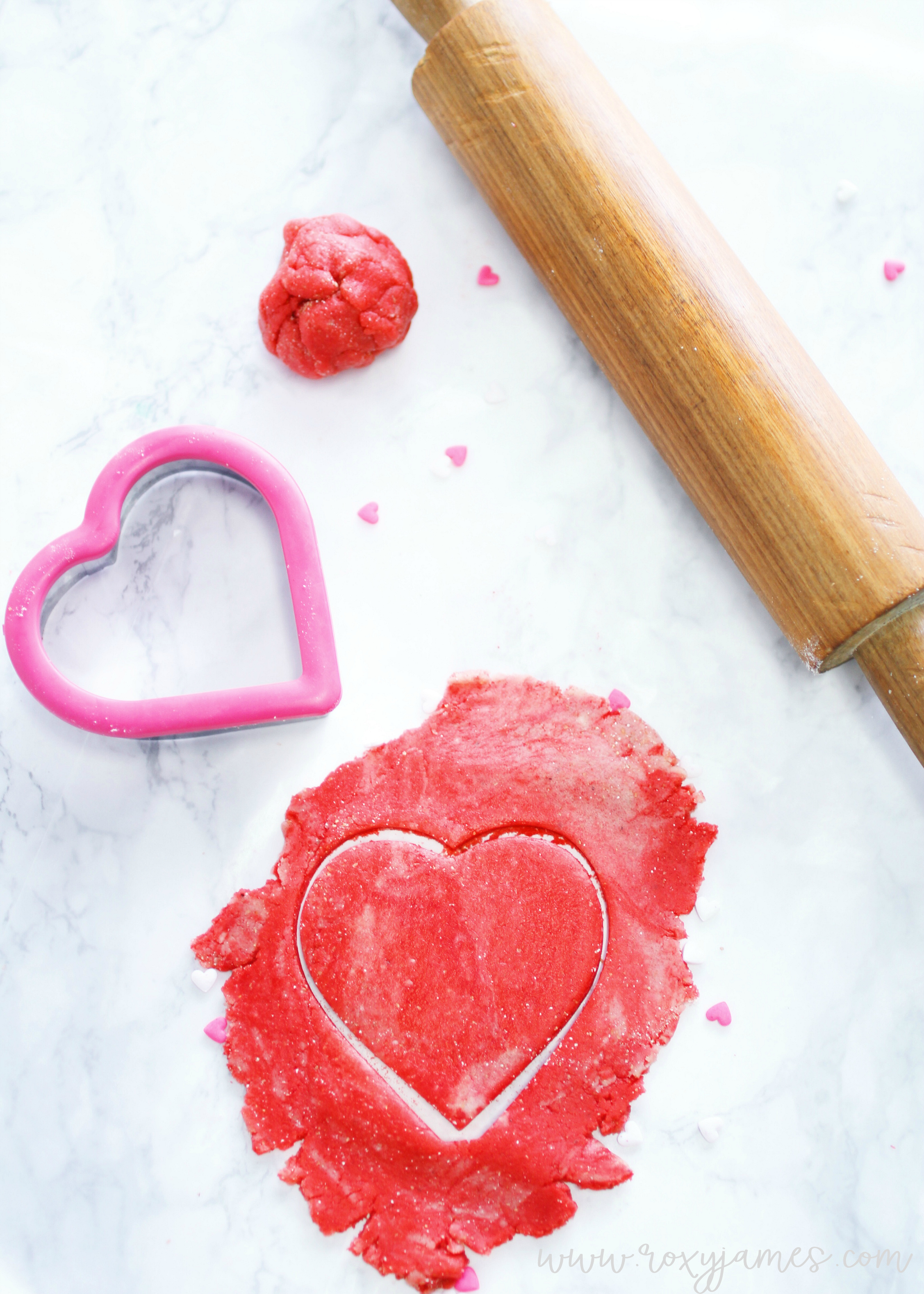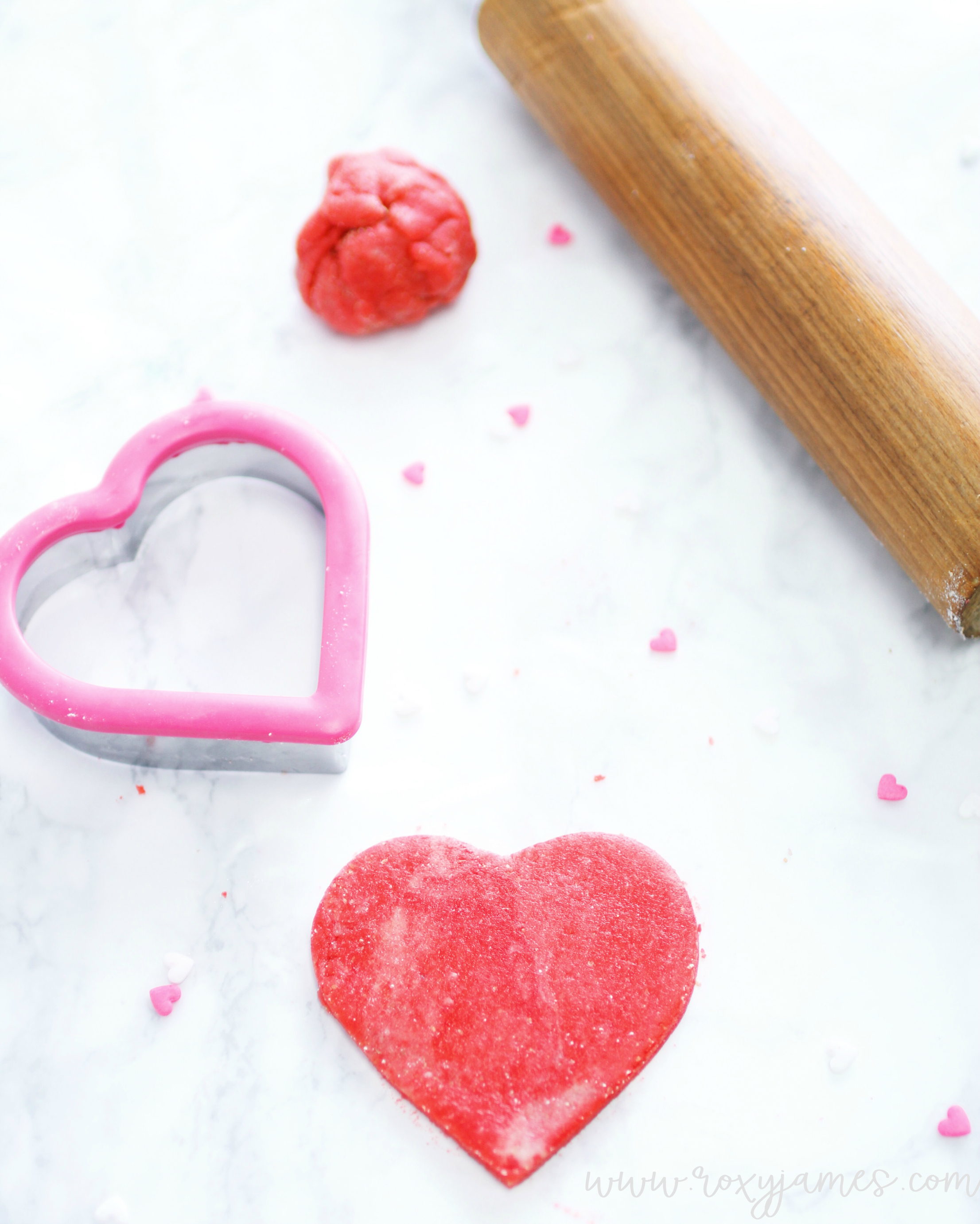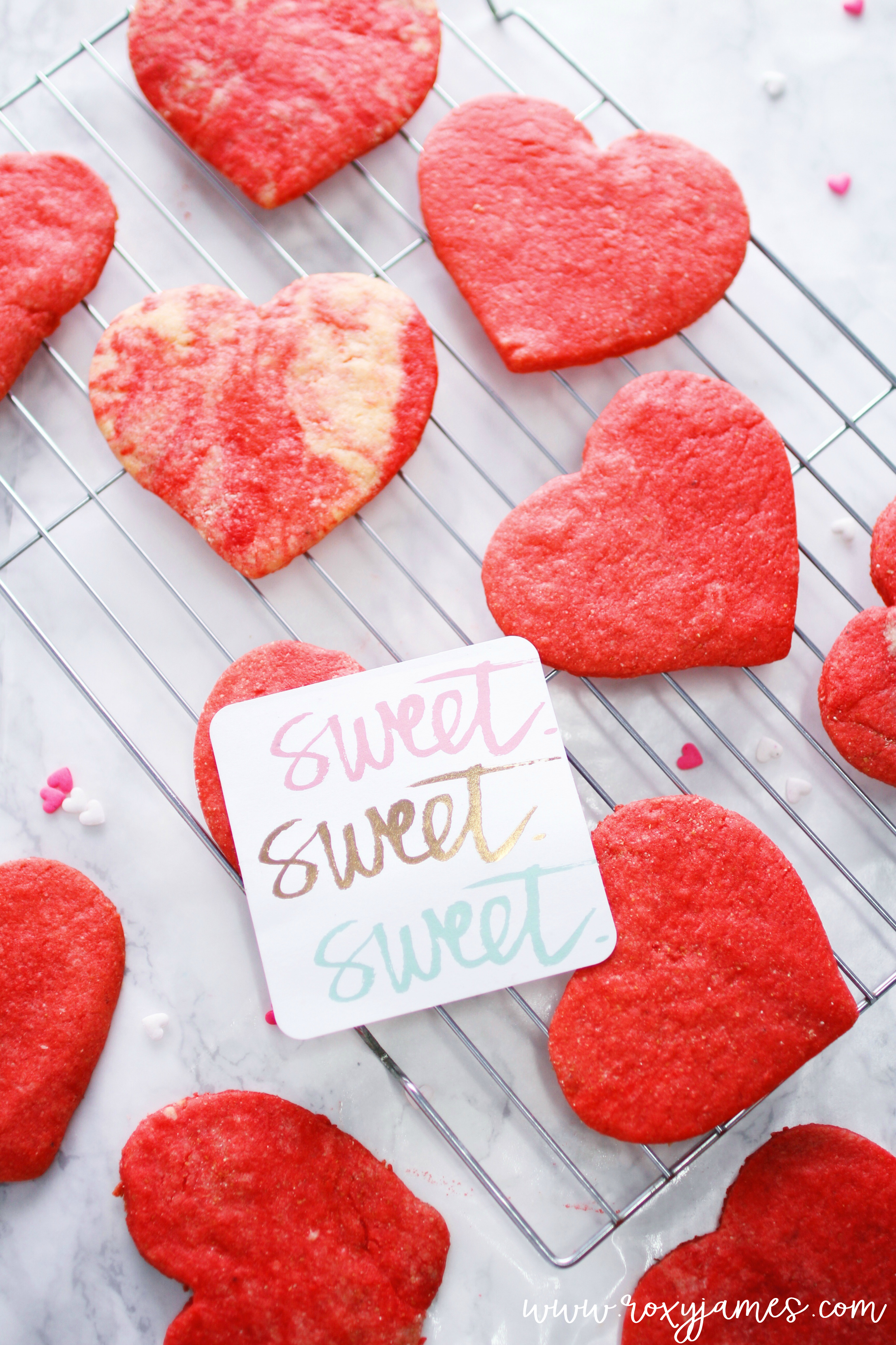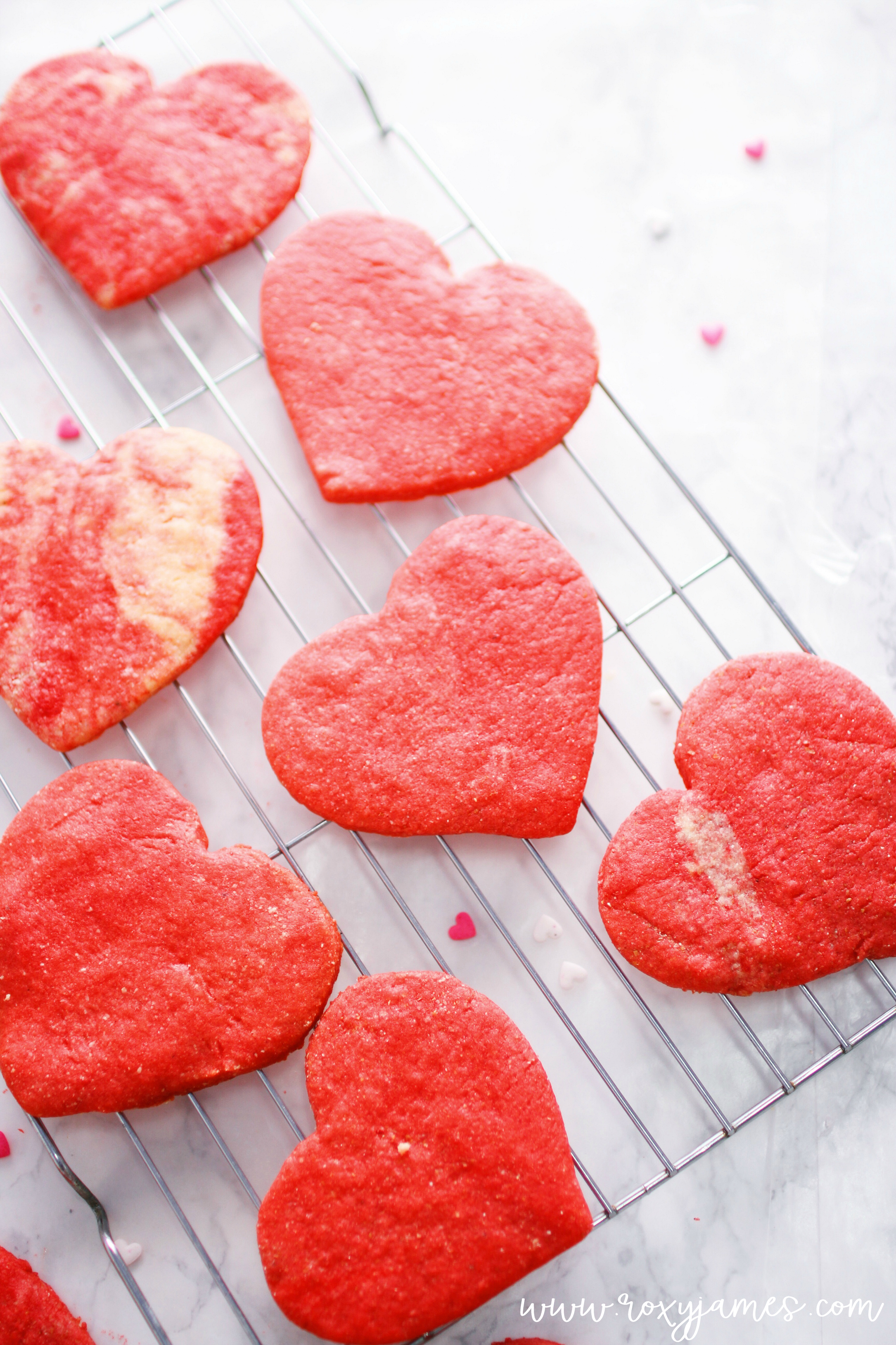 I still wanted to do something for my guy though, and he loves the sugar cookies that I make during the holidays. Since it's Valentine's and all, I decided to play around with the red food colouring just to make things a bit different. Not gonna lie, I was veryyyyy nervous to see how they came out. Maybe trying new things on a gift isn't the best idea? But thankfully, the food colouring only alters the colour of your dough, not the taste, so long story short, they were perfect.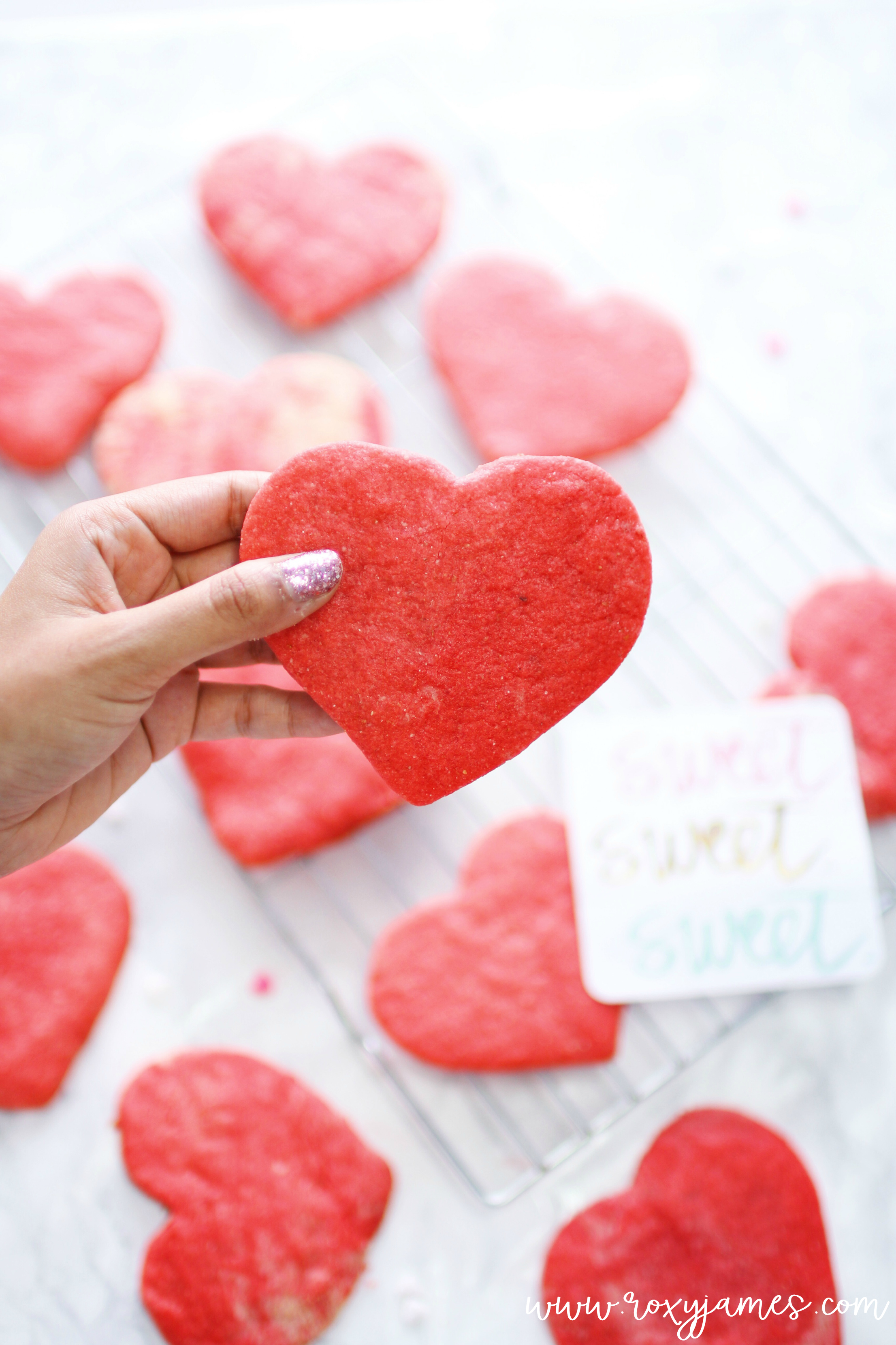 Need help icing your cookies? Here's my 1 ingredient lazy girl icing recipe.
If you want a more pink toned, girly colour, just add 1 or two drops of food colouring. Since food colouring works so great, you can have fun trying different coloured cookies- heck even do a rainbow coloured cookie. Told you I'll do anything to not frost cookies since I think it's soooo annoying to do. I'm not much of a baker so I'm all about that shortcut life.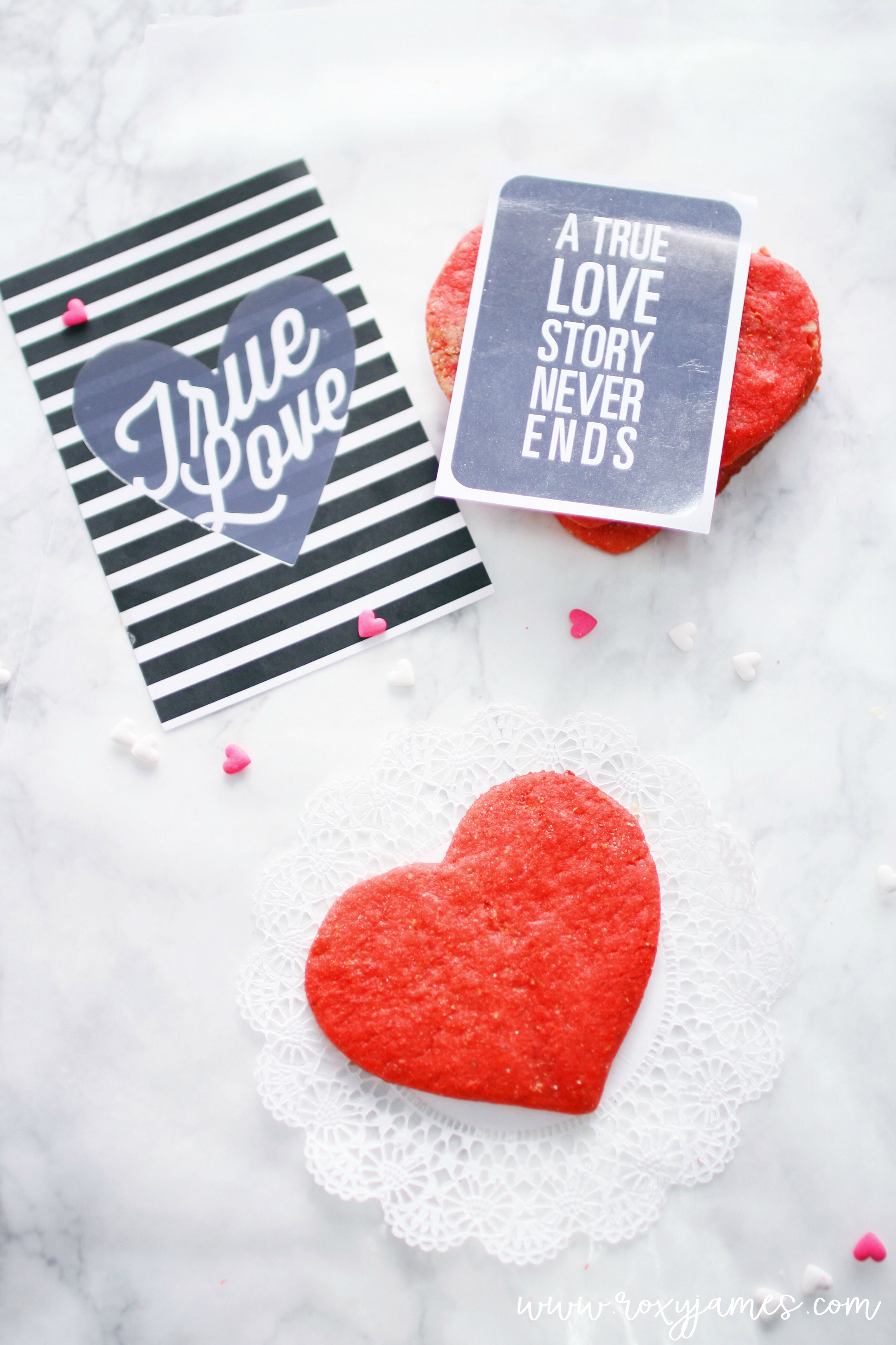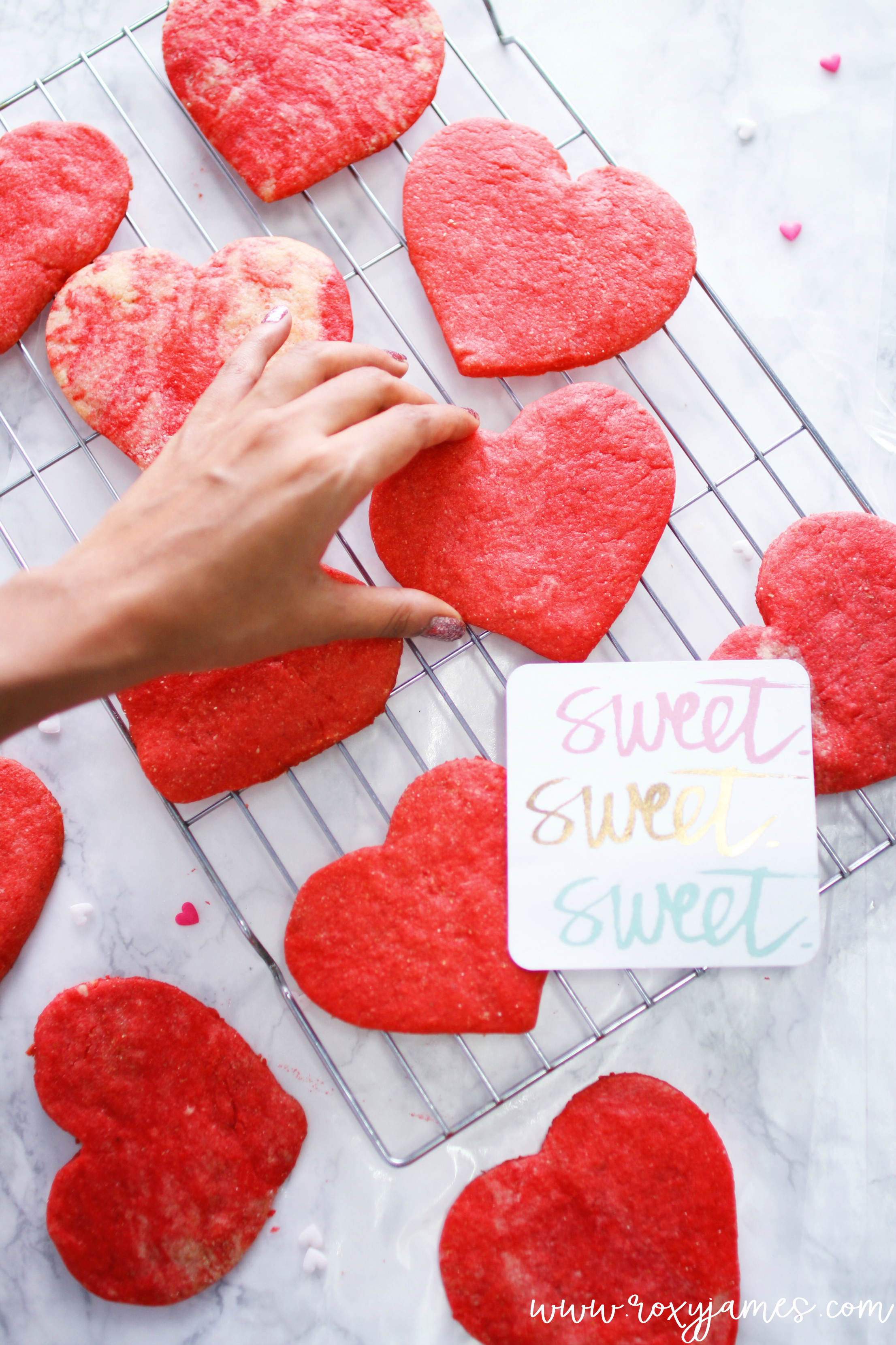 The one thing I noticed when using food coluring is when you're rolling out your dough, you can lose the marbled effect. I ended up with about two marbled cookies and the rest were red. It didn't really bother me that much though because it's Valentine's, but if you want the marbled look, just be careful about over-rolling your dough!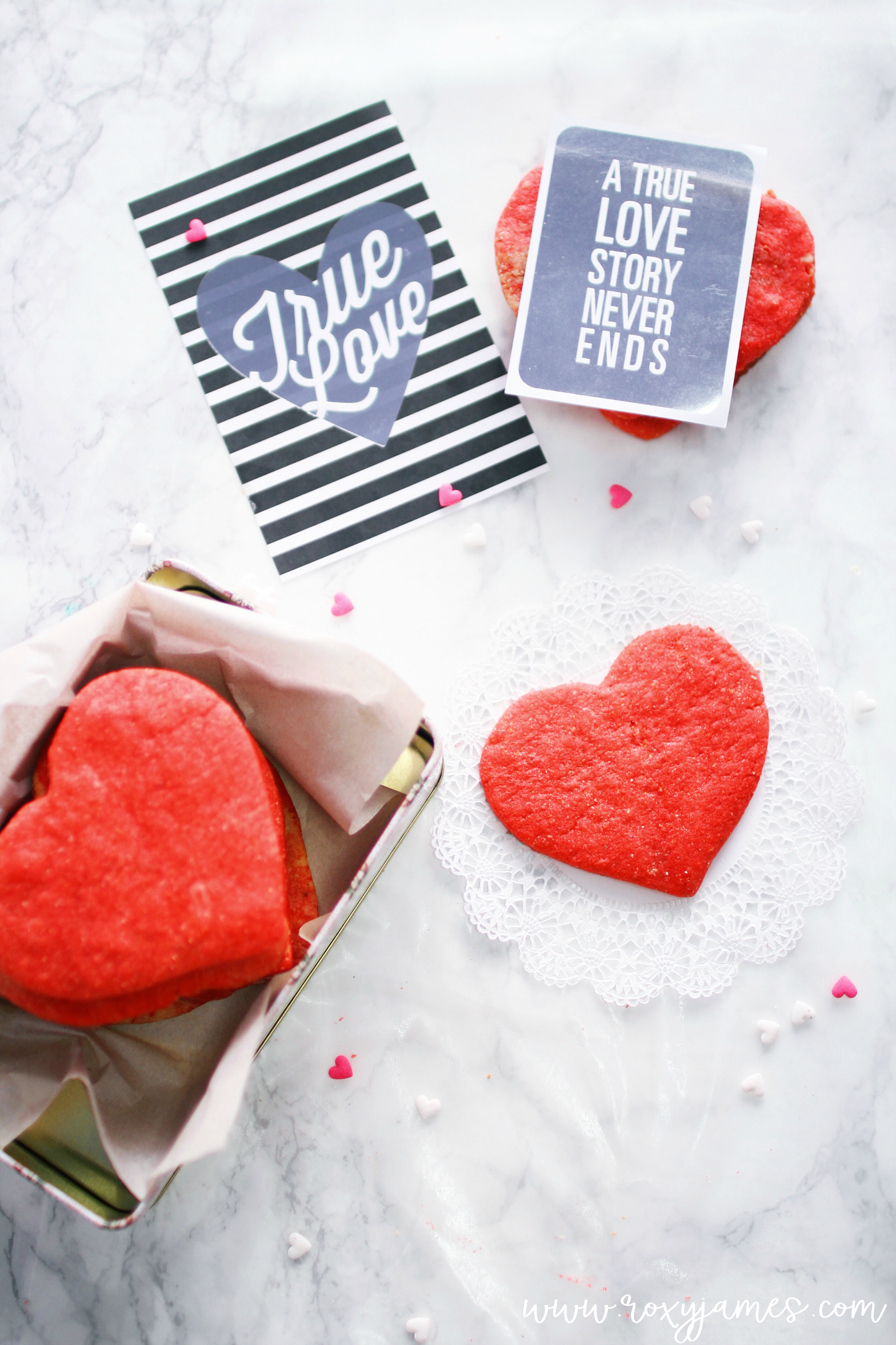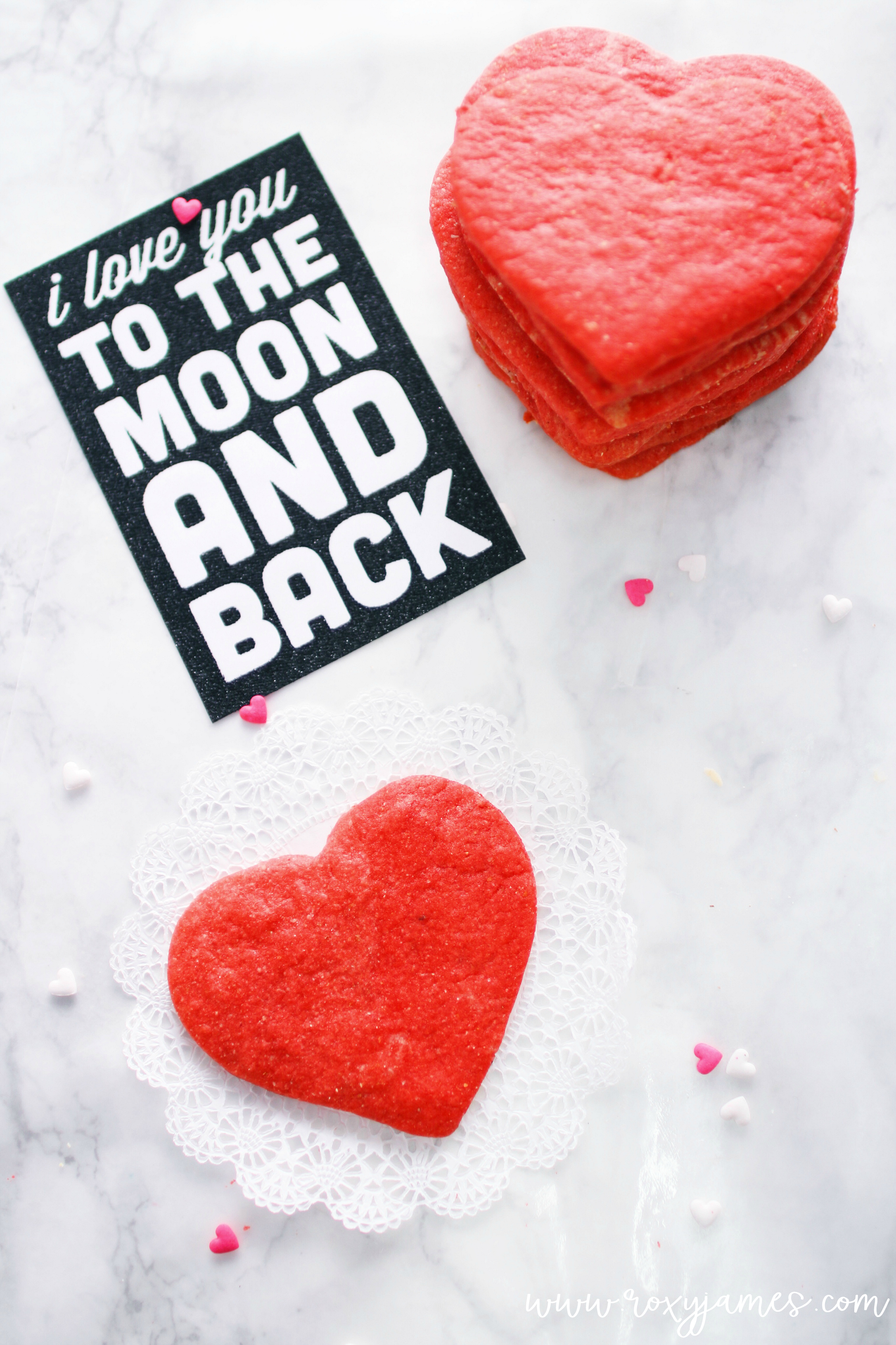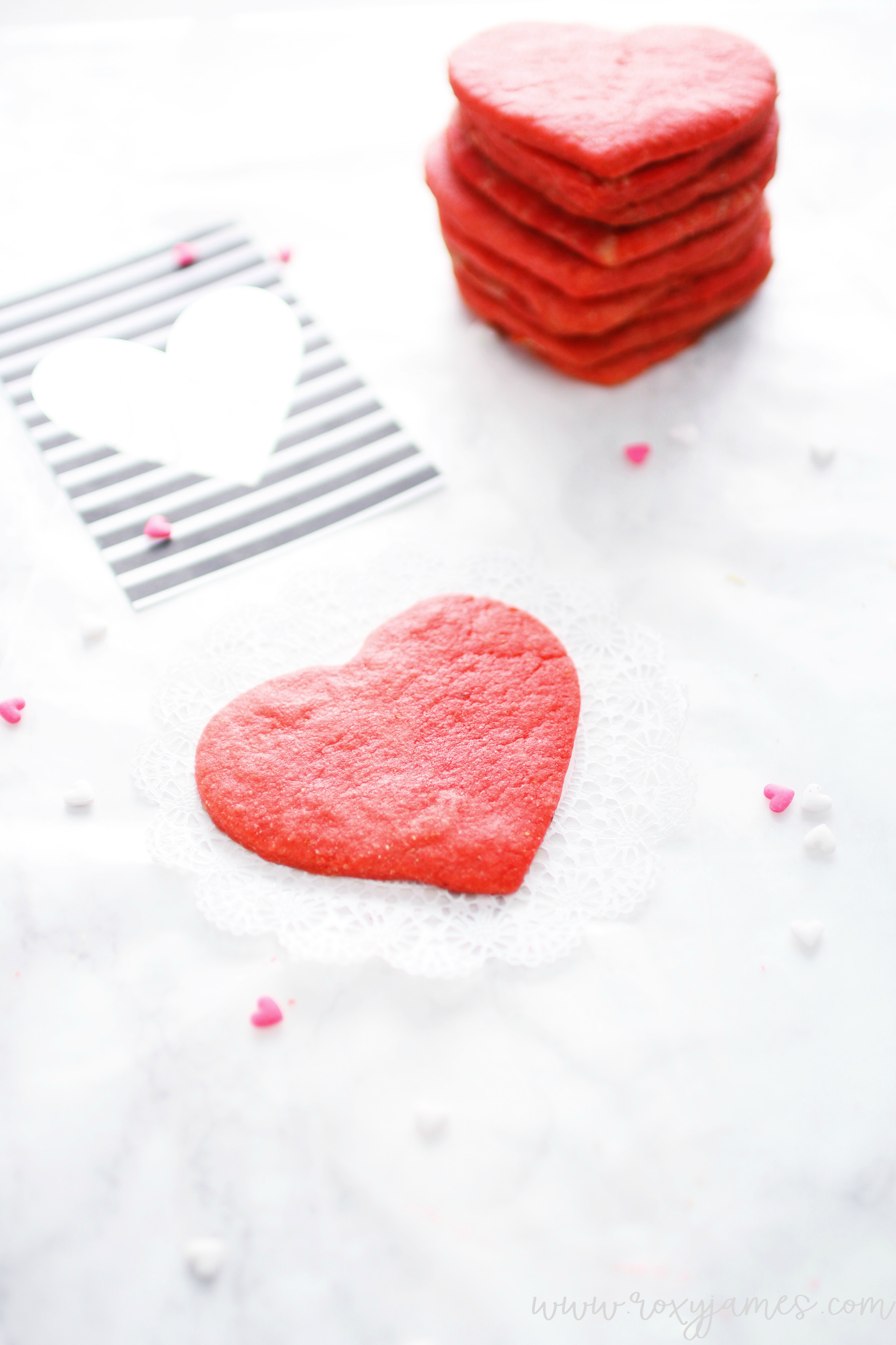 Will you be trying these sexy red Valentine's Day sugar cookies?!
Lemme know!