This week I went to the beautiful island of Barbados and OMG let me just say this island is STUNNING. The beaches here are some of the best that I've seen and my guy literally had to draggggg me out while I was screaming 10 MORE MINUTES!! I could see right down through the turquoise water at the white sands below me.
P.S. I shared everything @itsroxyjames on my snapchat & instagram so be sure to keep up with me there!
One activity that you HAVE to do when visiting Barbados is swim with the turtles. I was low key terrified because I don't like things touching me in the ocean- honestly if I only feel seaweed I fly out of that water like nobody's business. But I knew this was a once in a lifetime opp so I booked my tickets with Calabaza and got ready to go sailing.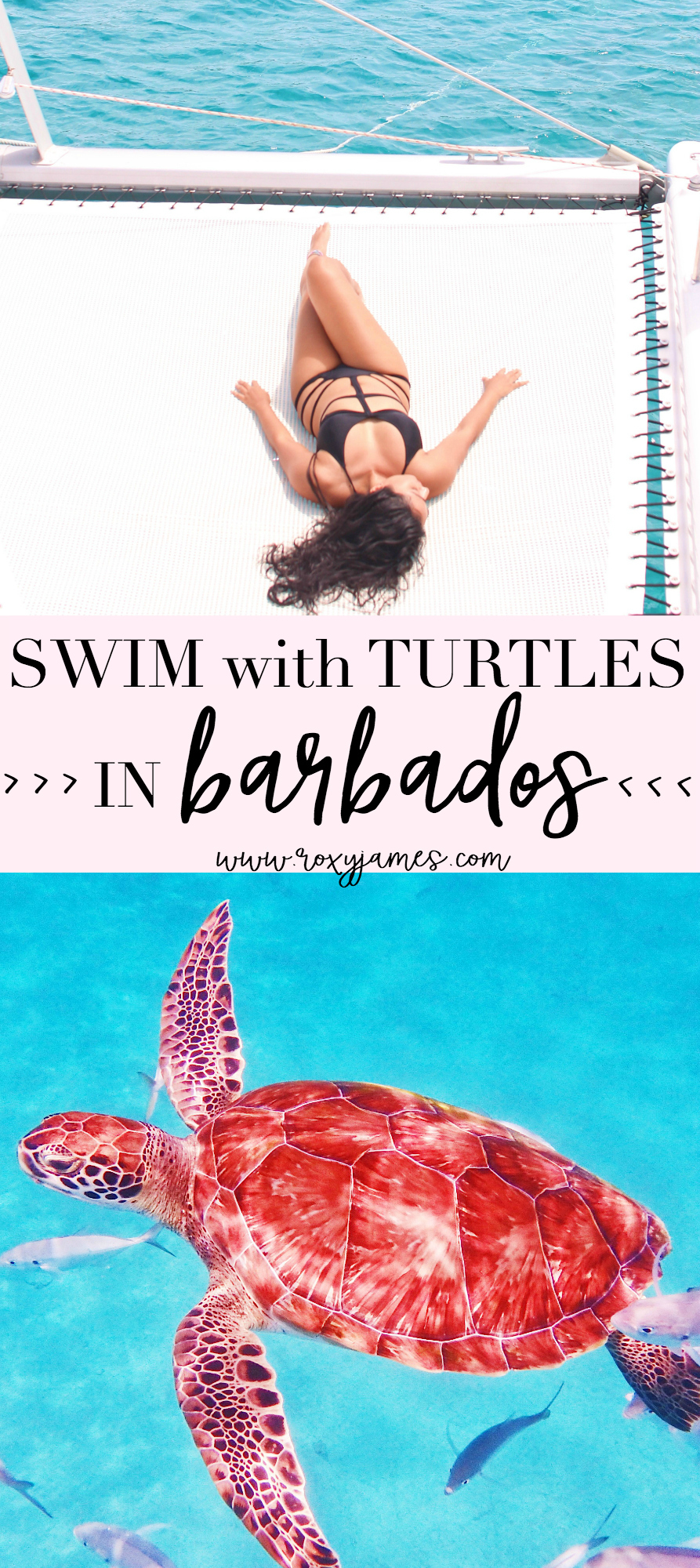 P.S. I also have a vlog you can check out below!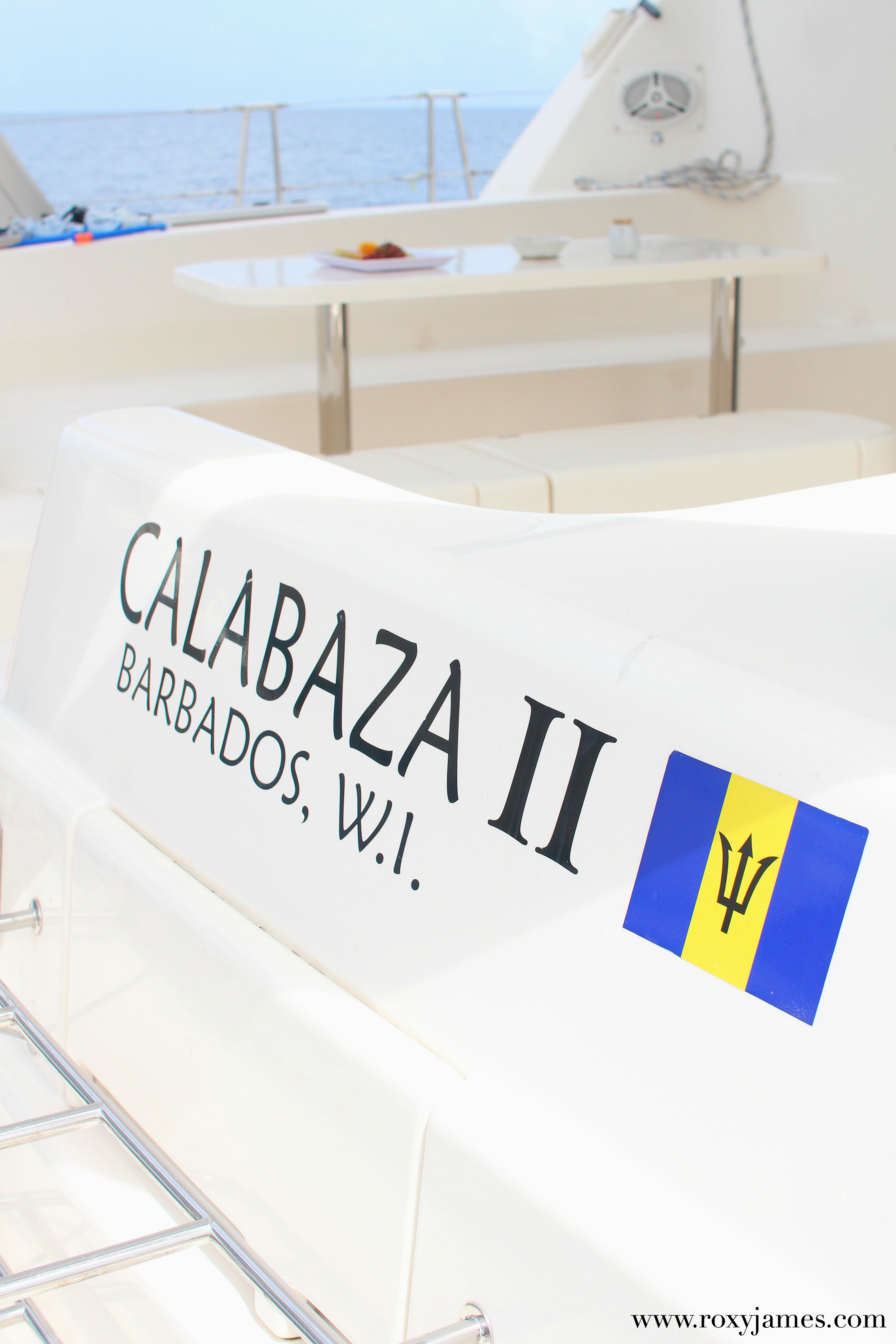 I went on the Lunch Cruise with Calabaza which was a stunning catamaran with a friendly crew. I've never been sailing before so it was such fun to lay out on the nets and just take in the sea breeze while being surrounded by such beautiful water. The cruise is 5 hours long (9am-2:00pm) and you sail along the west coast of Barbados.
On the cruise, you were welcomed with breakfast which included the BEST banana bread I ever tasted, a platter of fresh fruits, fish cakes & non-stop alcoholic & non-alcoholic drinks all day.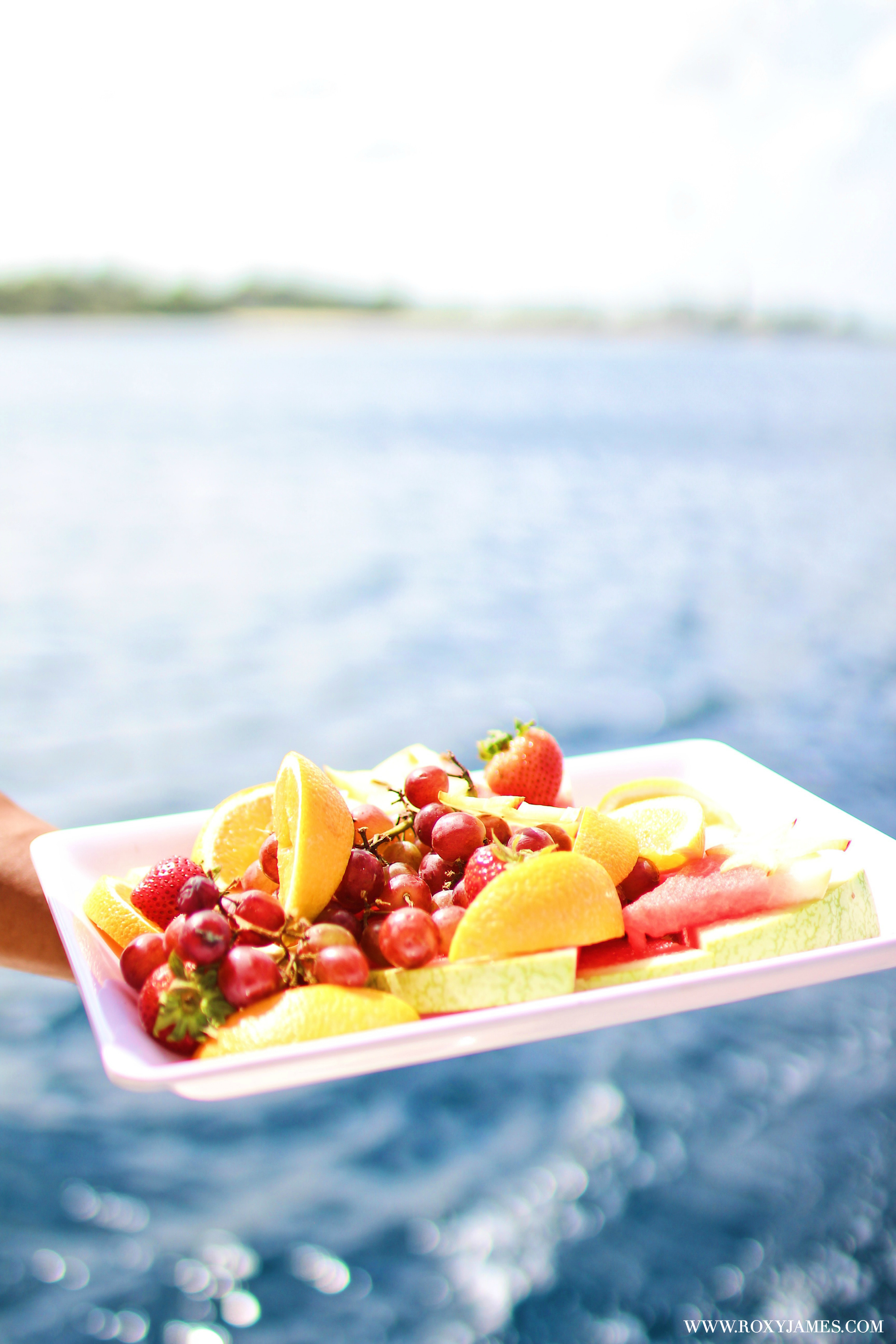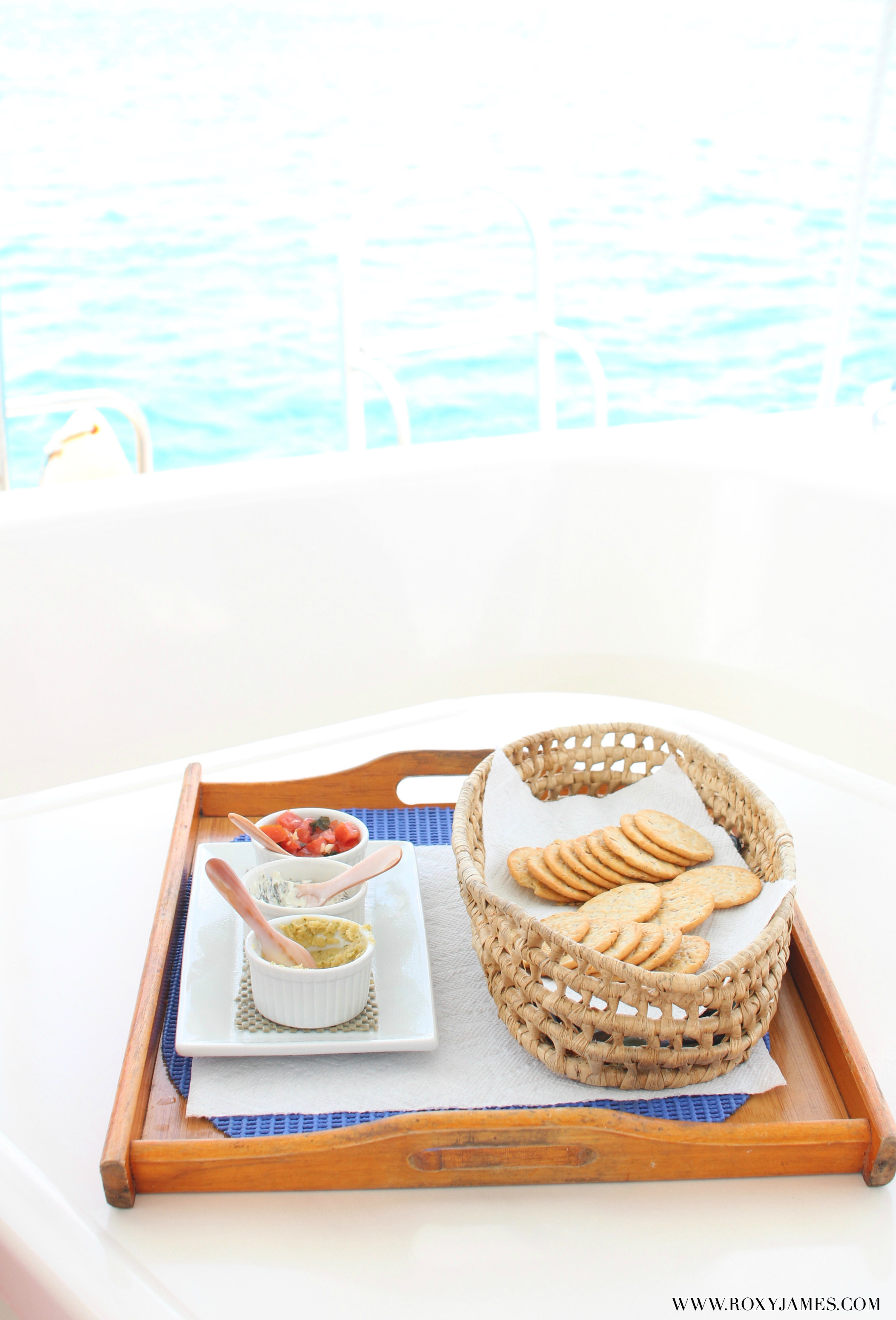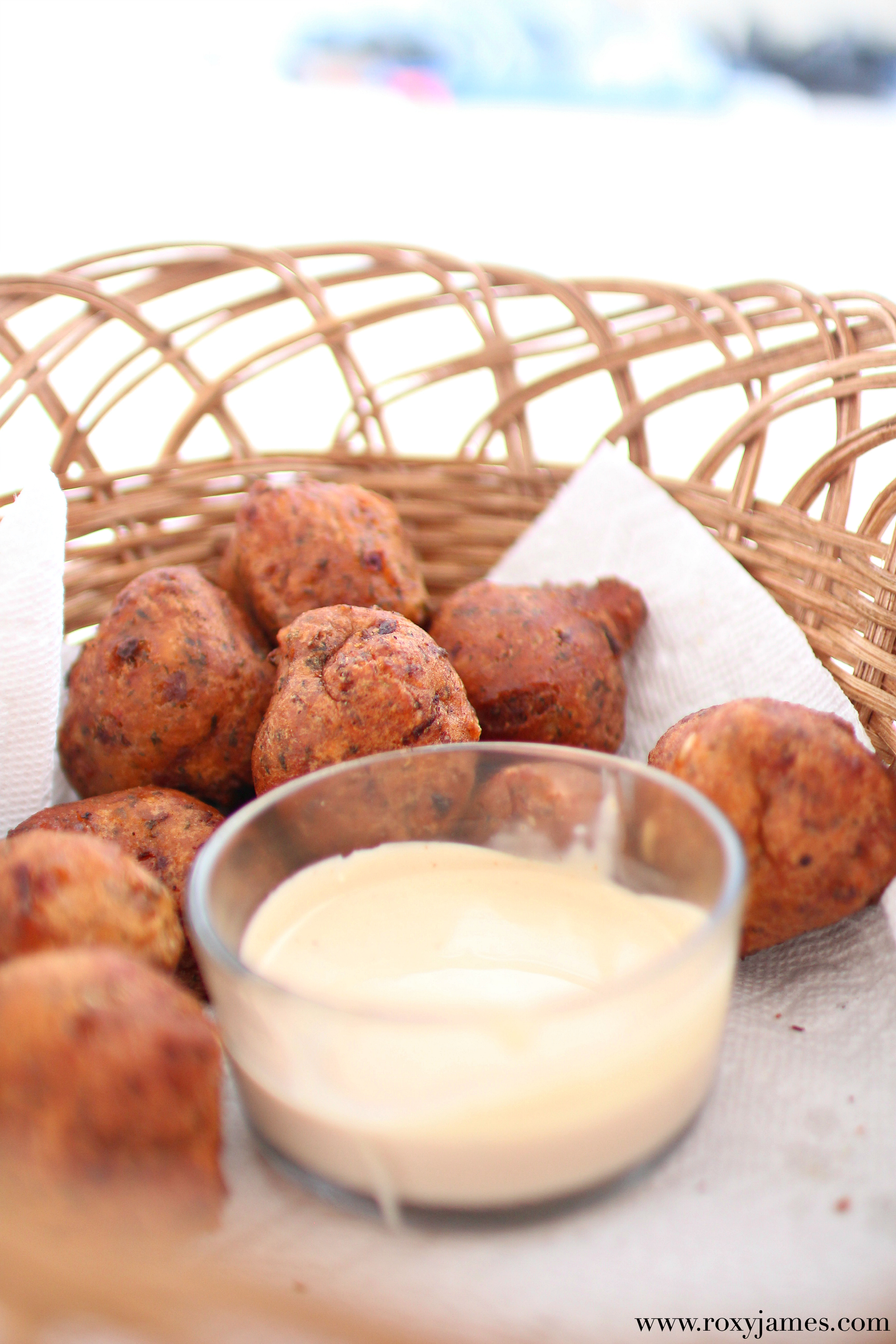 What I loved was the exclusivity of the cruise- there were only 10 passengers including myself and my guy (max is 12). I really am not a fan of packed cruises or being around too much people at one time, so this was perfect because there's enough space for you to roam about and do whatever you want. You basically feel as if you have the catamaran to yourself!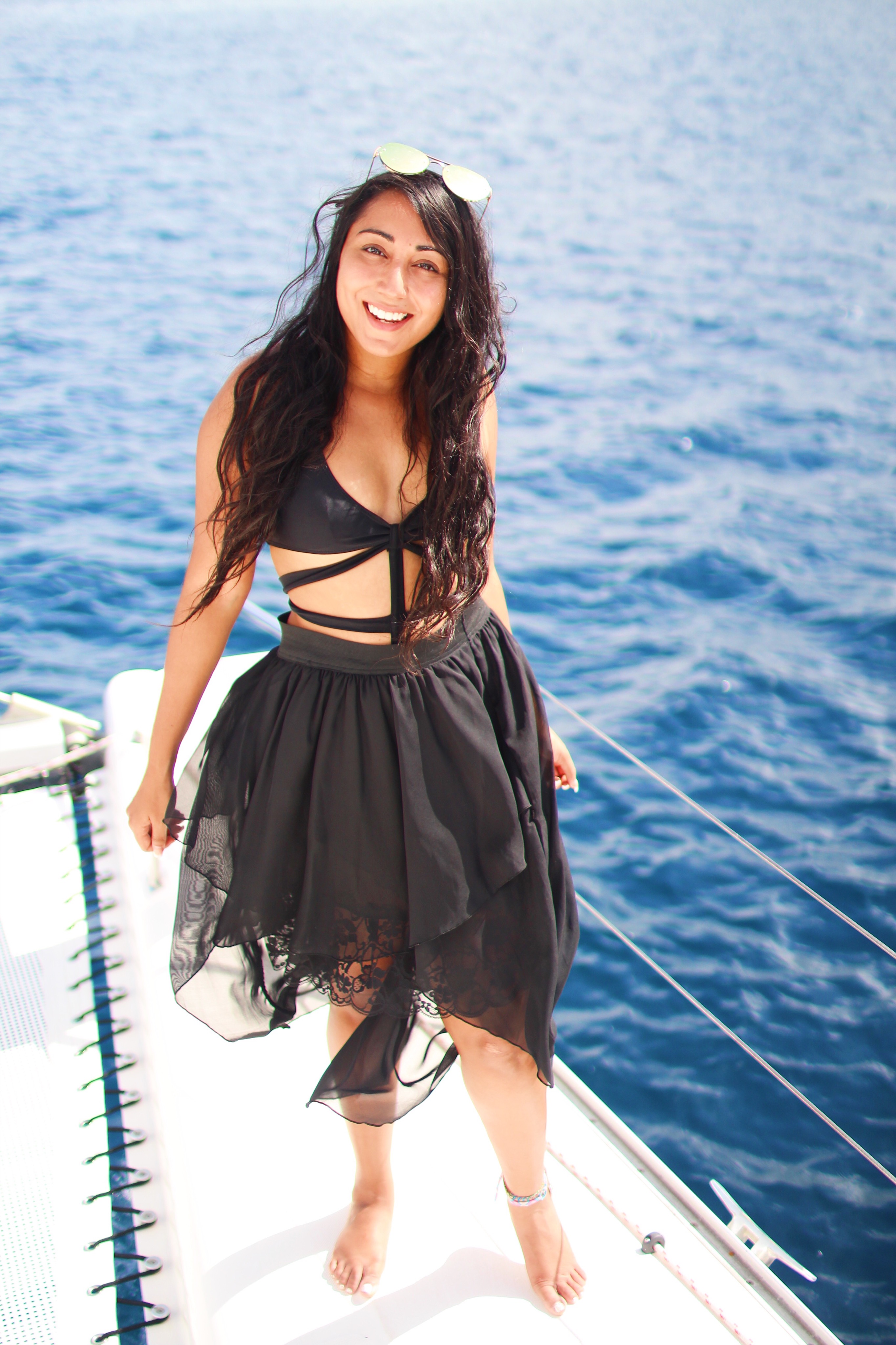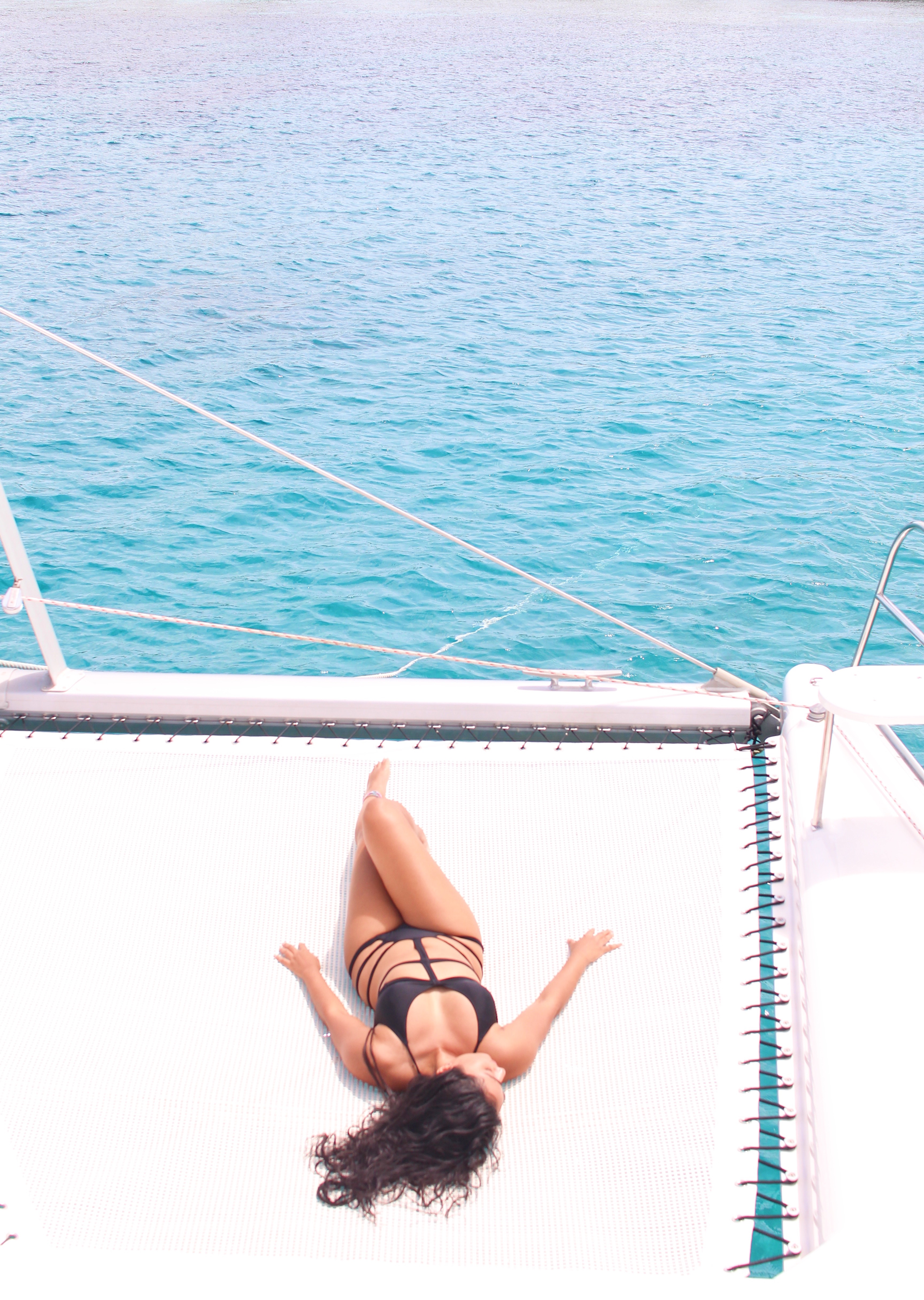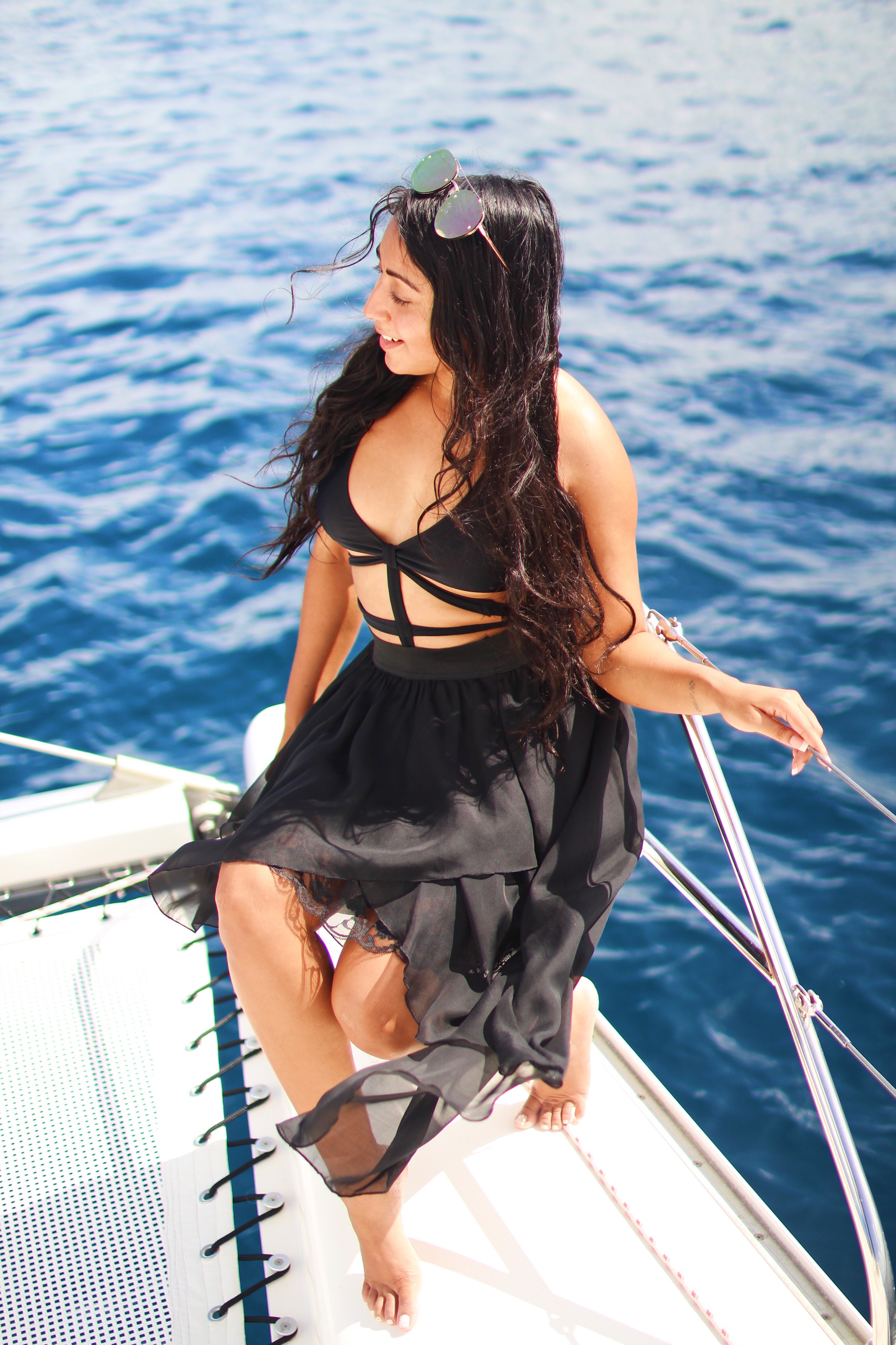 Also, they send a taxi to pick you up at your hotel & drop you back when the cruise is over and being a tourist, it's such a relief knowing that you don't have to stress about transport. You also get a discount code for a future trip and pictures emailed to you the day after your cruise.
The first stop was the swim with the turtles and by this time, I was ready. Snorkel gear is provided so all you have to do is jump into the water. Even though I could swim, I went in with a noodle and just wrapped it around me because you can get tired staying afloat.
In the water I was surrounded by schools of blue fish and then finally I spotted a turtle. One of the crew members had piece of raw fish that he used to feed them. This made the turtle swim really close to us and the first time it happened, I almost freaked out and kicked it. It swam rightttt under me. The second time, I was calmer and was even able to touch the shell! I even got a piece of fish to feed it but I dropped it at the last minute when the turtle came to eat it from my hand LOL.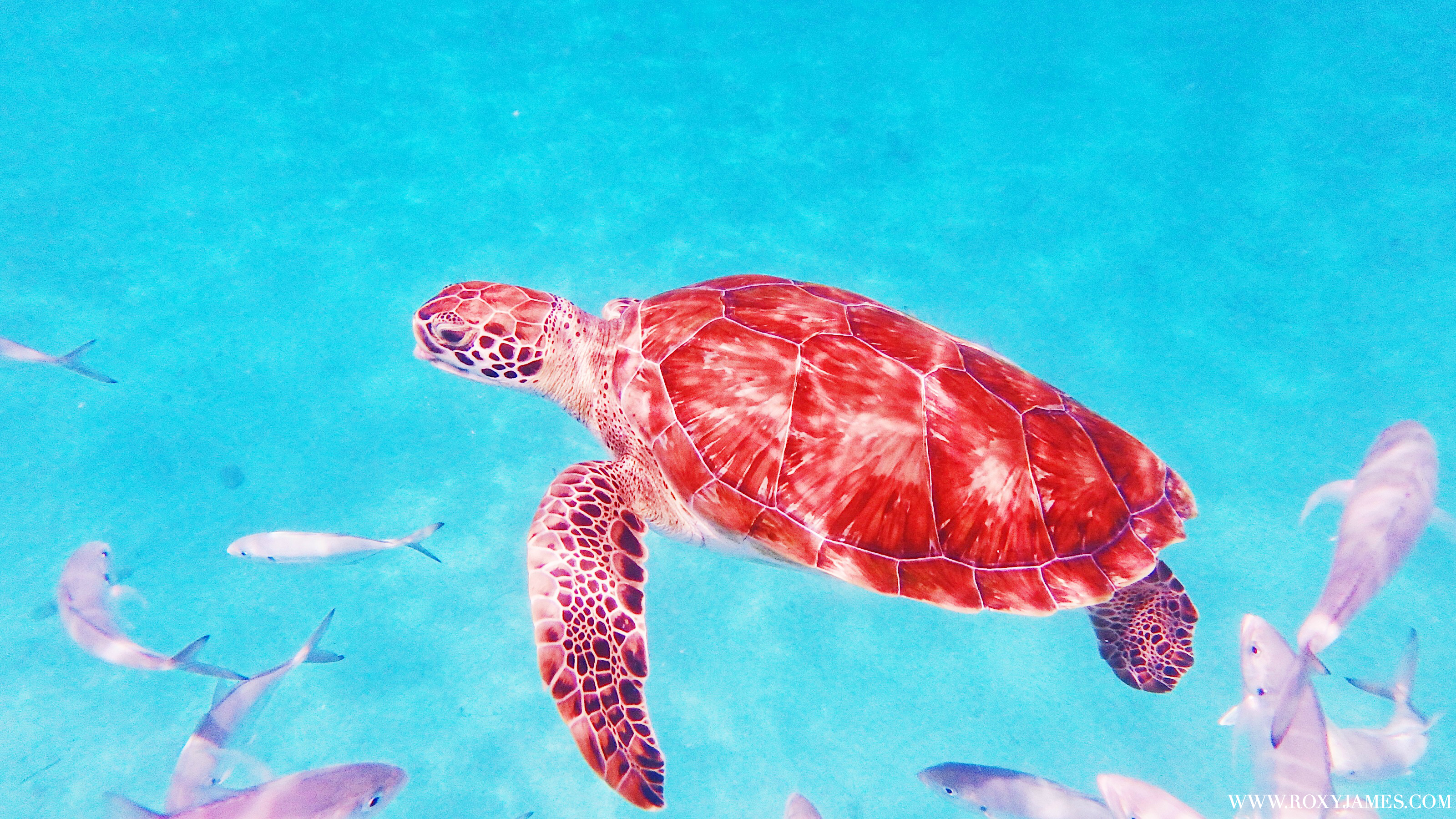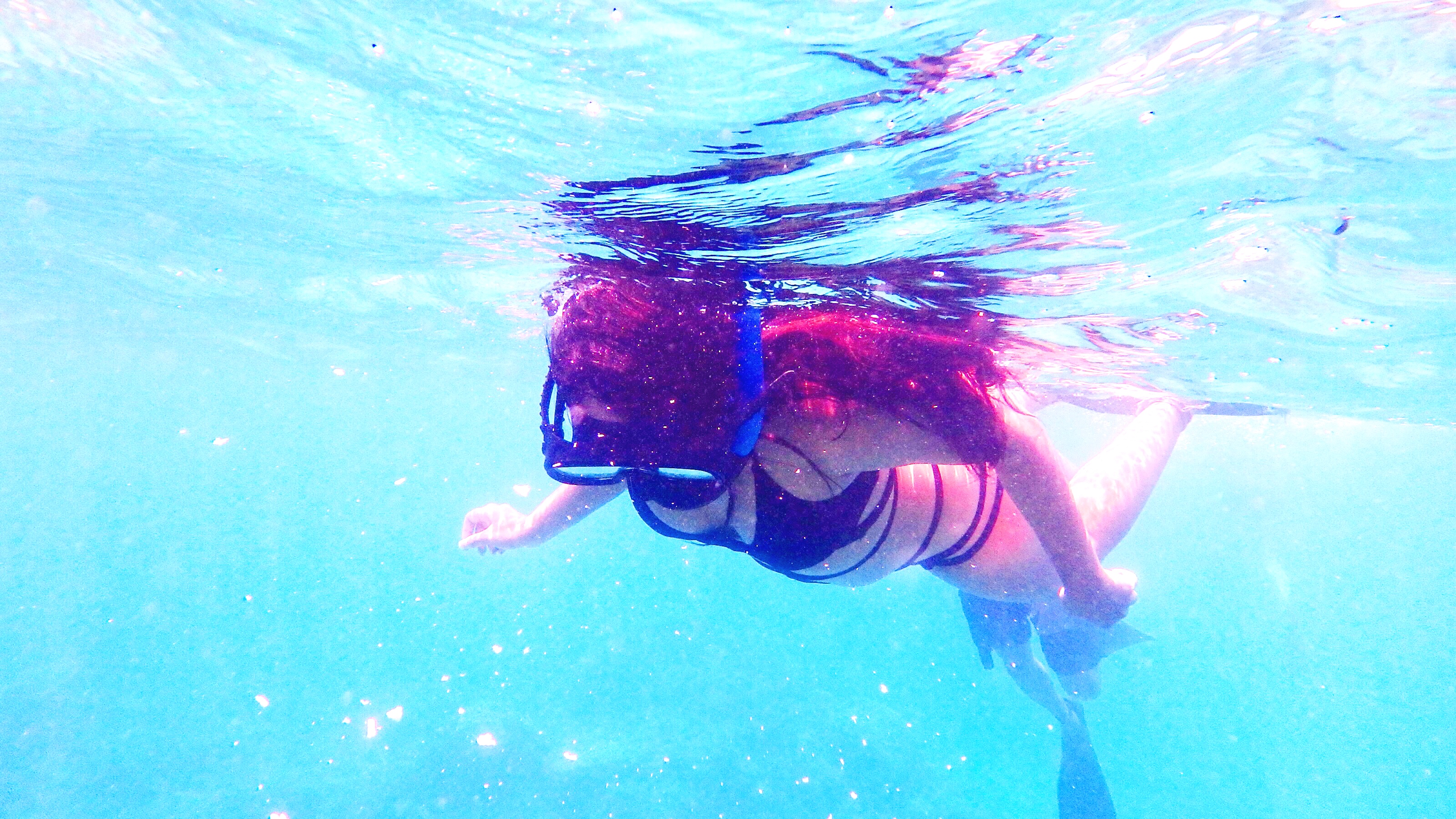 I saw about 3 turtles but sometimes there can be like 8 which is insane!! Being immersed in the water and swimming with the turtles & fish is an experience like no other. You honestly feel as if you're in a different world. If you don't know how to snorkel, it's so easy and once they show you, you'll get the hang of it pretty quickly.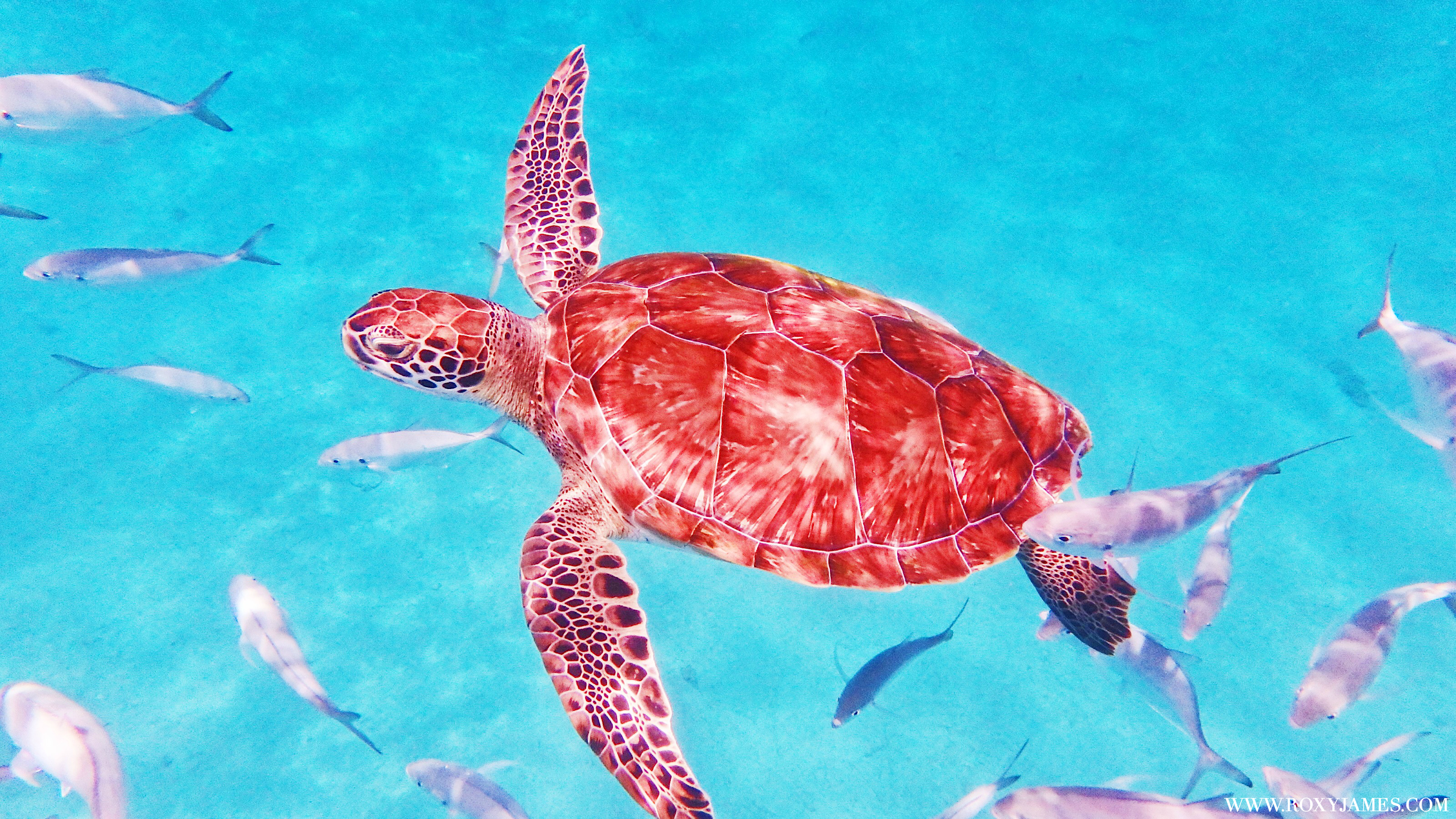 After the snorkeling & reef adventures, we anchored at another beach where we had a buffet style lunch and because I was vegetarian, they catered for a potato roti & couscous. I booked online & there's a section where you can enter your meal preferences if there are any! You also get dessert and of course like I mentioned- drinks throughout the entire cruise.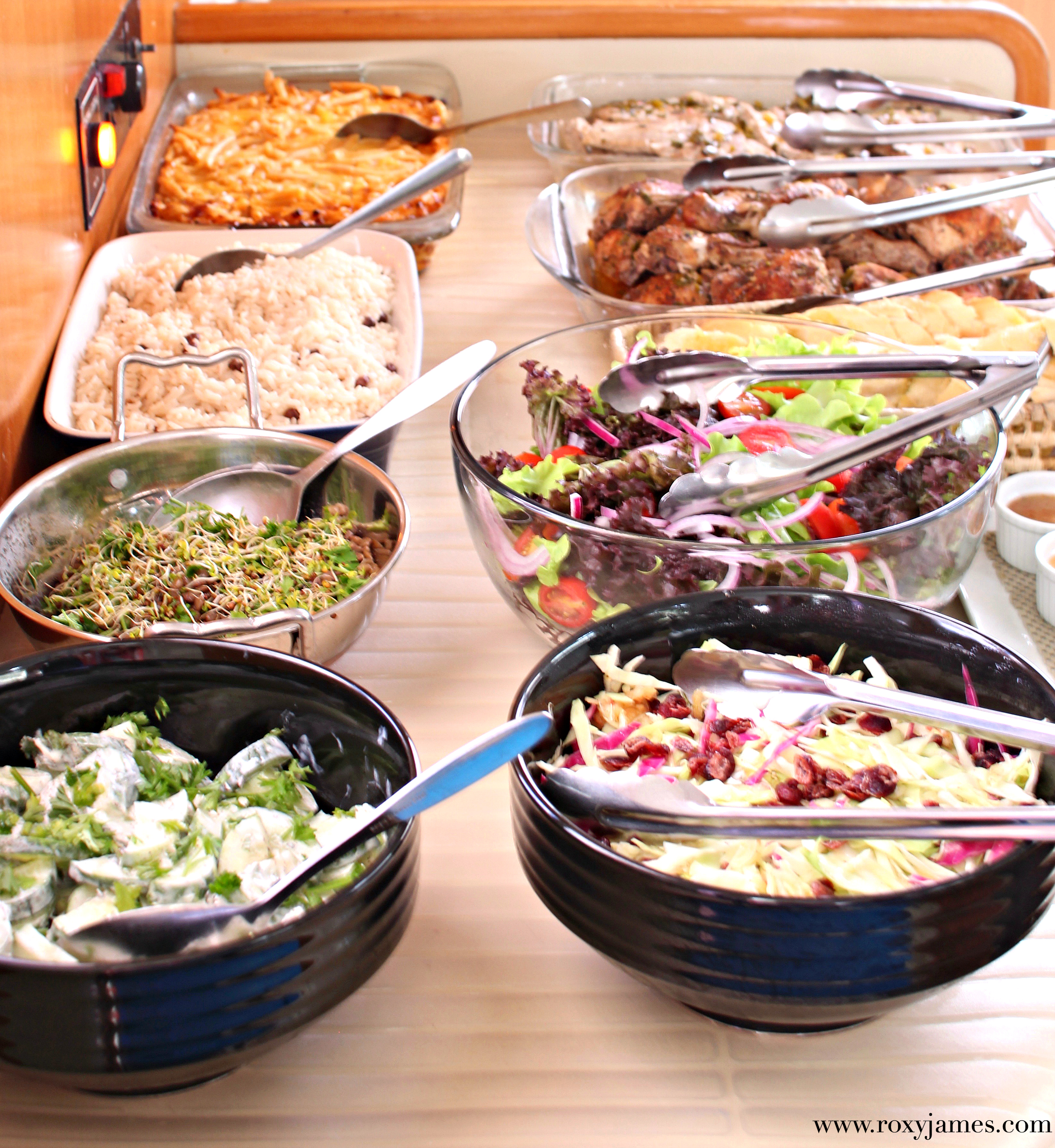 I loved the exclusive beach stop because I had another chance to jump into that water. I just couldn't get enough of the water in Barbados – like you can see, it's unreal!
Sailing & swimming with the turtles is a must if you go to Barbados. Thank you so much to Calabaza for an amazing experience!
Questions? Ask here!