OKAY so funny funny. After my life went to hell and back and then hell again in 2017 when it came to the men boys in my life, I decided to write a list of my perfect guy aka everything I want in a guy. I KNOW this sounds like a bit much, but a girl gotta list it to get it done right? So it only made sense to write a checklist of everything I want in a guy. Yes. I may be crazy but #NOSHAME
But think about it- if you had a visible list of everything you wanted in your perfect guy, when you meet a guy, you'll already KNOW what you're looking for/want in a guy. And if you're ever not sure/need a reminder, then you can consult your Perfect Guy Checklist.
P.S. follow me @itsroxyjames on instagram so you can hear all about these crazy ideas as soon as it hits me.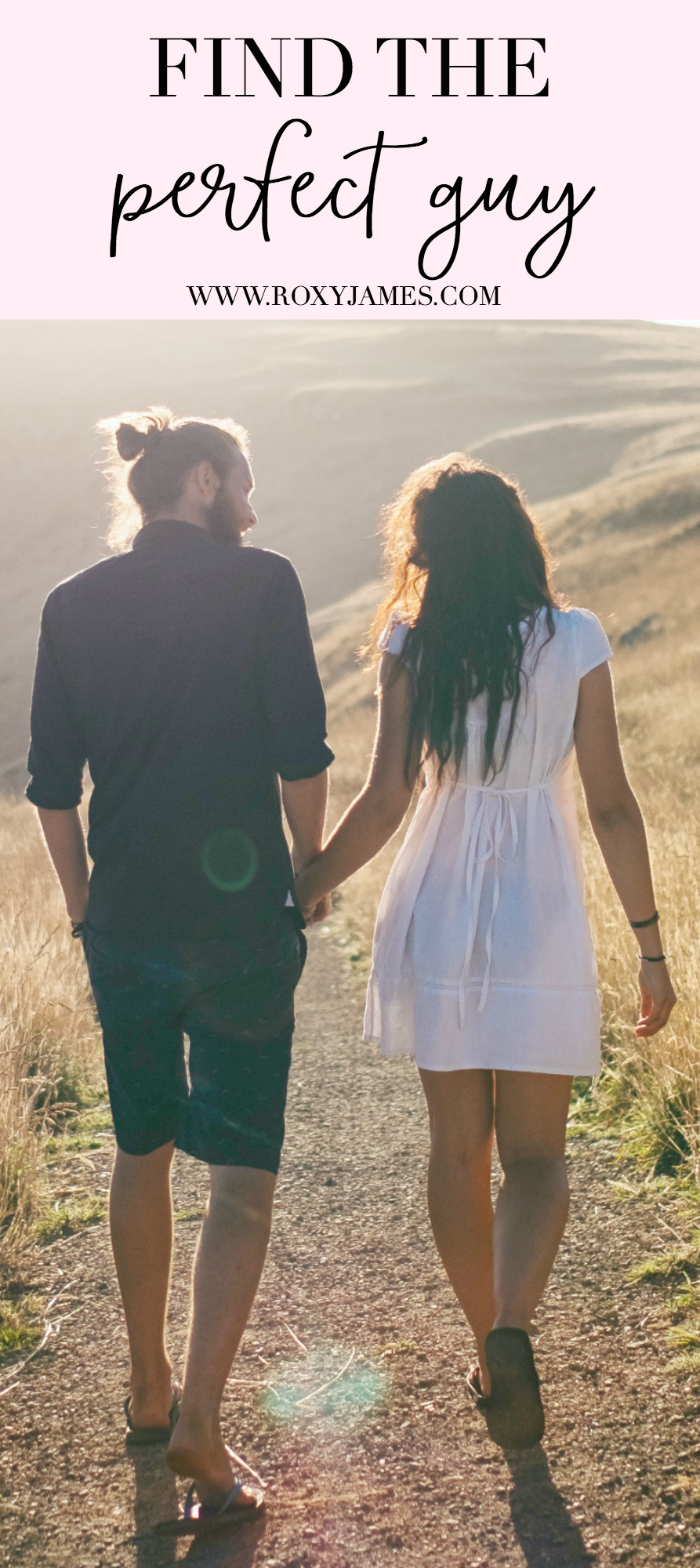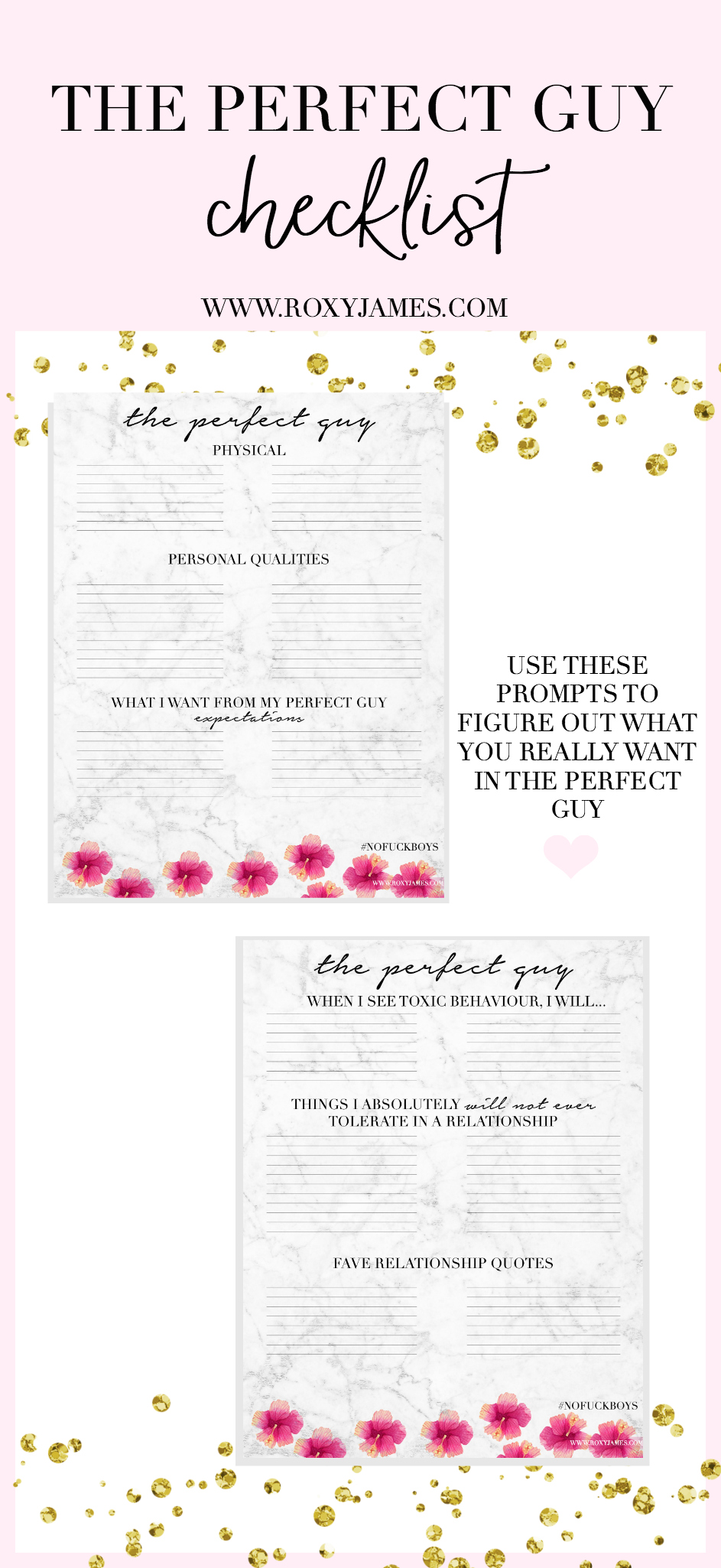 AND since I decided to commit to my list and go all in, I was like why the F not make a checklist-workbook while I'm being dramatic. Not only did I include a "What I want in a Guy" section, but also: qualities that you want, things you won't tolerate in a relationship and things you value from a guy you're with.
Comprendé? And if you're thinking this is some shallow bs, then think again. Laying out what you want for yourself in a relationship is a positive step in realizing what you deserve and being reminded not to settle for bs.
For instance, a guy I was with for YEARS was pretending to be holier than thou while whoring himself with everything that passed him. A next guy ignored me for 2 days because I wore fucking hair extensions to the beach. UM HELLO? WHATTTTTT?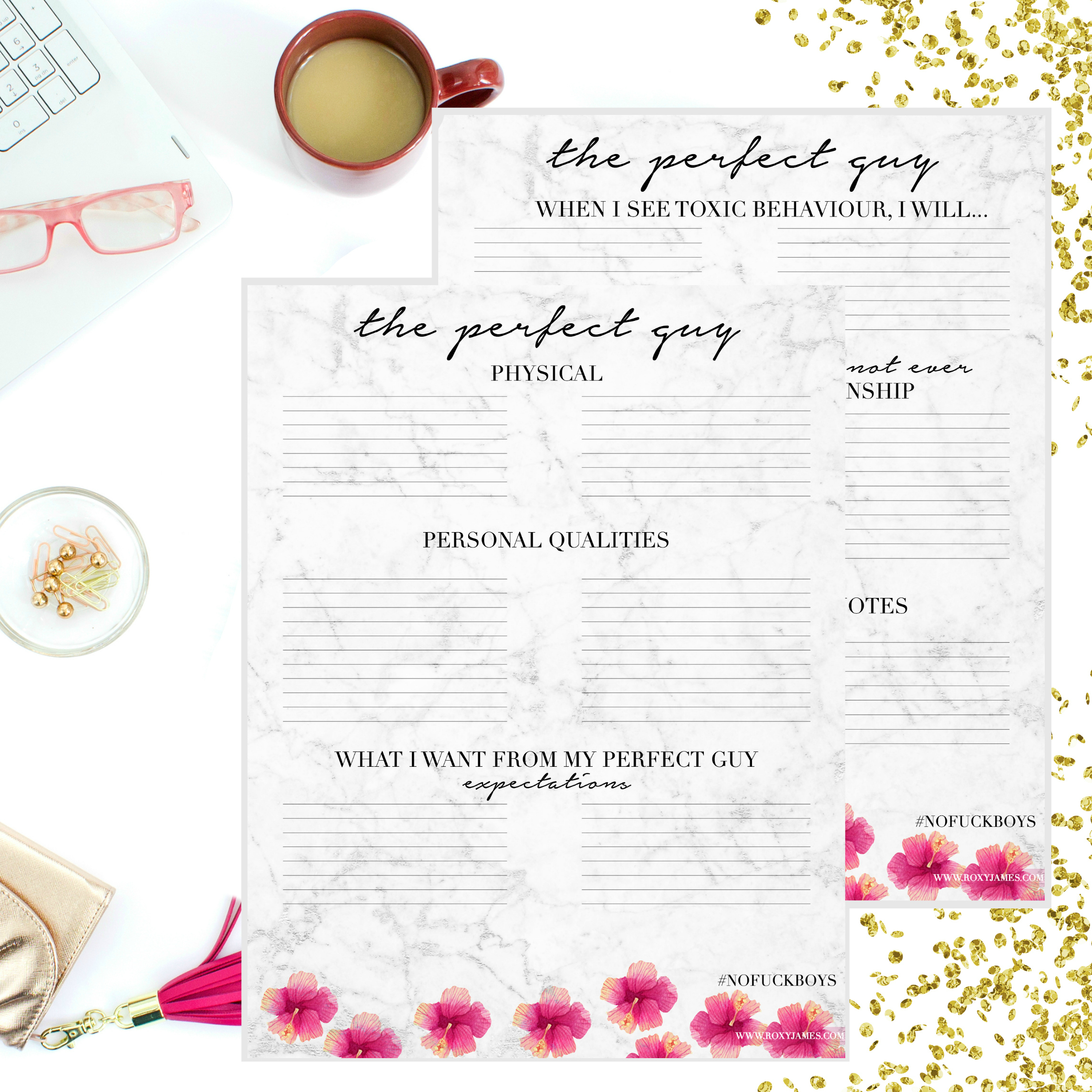 LOL sure I can laugh my ass off at it now, but if I had my checklist, I would have never let things go as far as they did, and sure as hell cut things off at the first red flag/sign of toxic behaviour.
My list started off as a few pages in my planner, and that's when I got the idea of sharing it with you & making it more official looking.
Here are some ways that I filled out my checklist. I wanted to keep some things private so this is definitely not all.
PHYSICAL
taller than me
goes to the gym/works out
smell yummy
dress well
doesn't smoke
PERSONAL QUALITIES
faithful/can trust him
loyal: will always have my back
makes me laugh
thoughtful
romantic
supportive of my dreams & my choices
willing to compromise (doesn't think he's right all.the.time)
WHAT I WANT FROM MY PERFECT GUY/EXPECTATIONS
must understand that social media is a part of my life
gym/workout partner
wear matching/colour coded outfits sometimes just because it's cute
won't mind that I wear fakes eyelashes, hair extensions, get my nails did (to be fair, this is not ALL the time)
THINGS I ABSOLUTELY WILL NOT EVER TOLERATE IN A RELATIONSHIP
lies, cheating & disloyalty
going through my personal things/deleting things from my phone (THIS LEGIT HAPPENED)
controlling behaviour: towards my clothes or things I want to do with MY body
disrespect
immaturity (blocking/deleting/ignoring or any other bs like that)
WHEN I SEE TOXIC BEHAVIOUR, I WILL…
listen to red flags/behaviours/comments
trust my intuition
not make excuses or try to justify their behaviour/comments etc
always remember that actions speak louder than words
FAVE RELATIONSHIP QUOTES
Someone's effort is a reflection on their interest in you
Without communication, there is no relationship. Without respect, there is no love. Without trust, you can never have a happy relationship
OFC my list goes on and on and onnnnnnnn. But I hope what I wrote gives you an idea of how you can use The Perfect Guy checklist/workbook.
Now your turn! Be sure to share your thoughts in the comments below and message me @itsroxyjames on instagram so I can see how you use your checklist!
TO DOWNLOAD
Click one of the options below to unlock the content.
You will then see links to download all your printables
TO PRINT:
Select "Fit" or "Actual Size" depending on your printer settings or SCALE to make smaller
Print onto regular computer pape
share it with me @itsroxyjames on instagram because I'd love to see how you use it!
Click to get "The Perfect Guy Checklist
Questions? Ask here.