It's THAT time again. I know this is one day into 2018 but better late than never right?! For the past 3 years, I've been doing the FREE printable calendars on my blog, and each year, the demand as grown incredibly. There have been more than 10,000 downloads since I started which is mind blowing.
P.S. if you love these calendars & downloaded them, please follow me @itsroxyjames on instagram and tag me so I can see how you use them!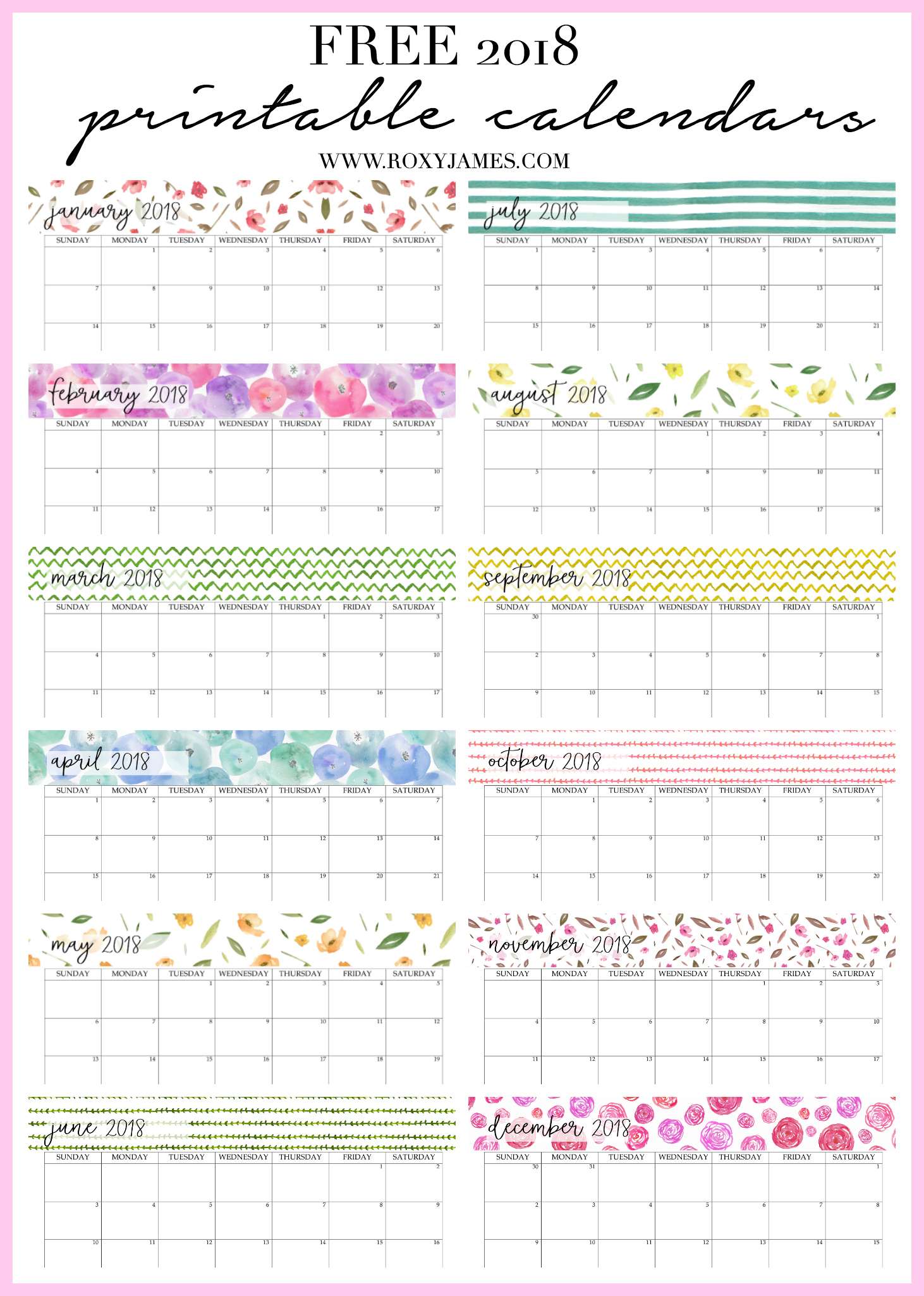 I have always loved creating these free printables and it's become almost like a tradition. But I have to apologize for why they are late. If you didn't know, I recently launched my own company with my sister, called @itsprettyproductive that you can see here. I have poured my heart and soul into creating and designing actual tangible products, that my traditional FREE calendars were pushed back. To be totally honest, I was actually not going to bother with it this year, if it had not been for the constant messages asking where the calendars were.
And I realized that I'm only shipping to Trinidad & Tobago right now, it wasn't fair to my international viewers who always look forward to these calendars, and who wouldn't be able to get a physical calendar. I was honestly touched by the feedback and the messages and decided to whip up a batch of freebies- my gift to you for 2018.
So enough rambling and now let's get to the good stuff.
The theme is beautiful, bright watercolour prints and patterns, and there's one little upgrade to these calendars that weren't there in the last few ones. There are added lines at the bottom that you can use to fill in extra notes, things to do, appointments or anything else that you want too.
These are your calendars, and they're here to get you organized for 2018, while still adding life to your desk.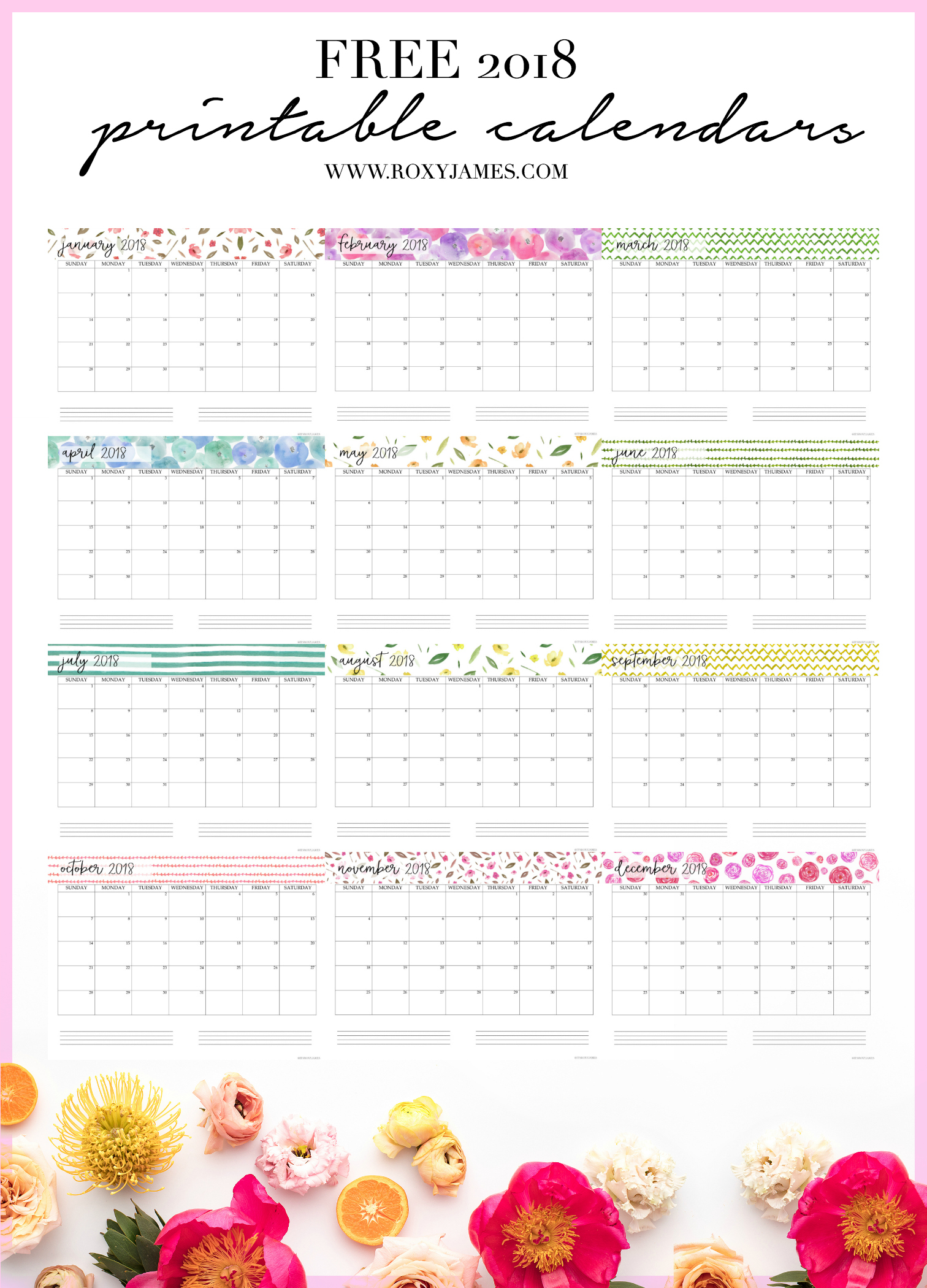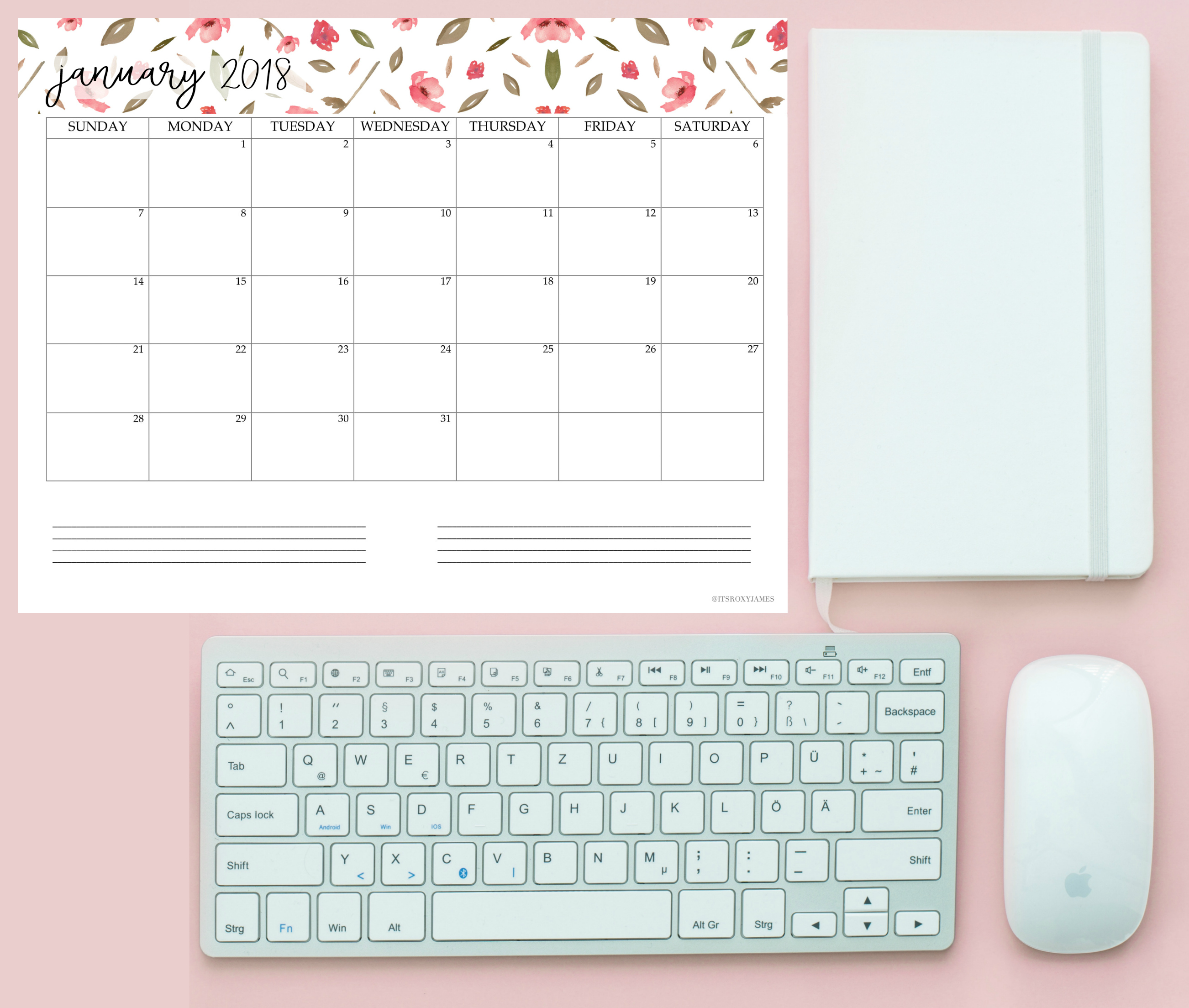 I made it a little easier to download this time by combining all the months into a single PDF so you can print them out easily, without having to open multiple links.
TO DOWNLOAD
Click one of the options below to unlock the content.
You will then see a link to a PDF Document that will have all 12 monthly printables
Click the link and you will gain access to the printables. Download to your computer.
TO PRINT:
Select "Fit" or "Actual Size" depending on your printer settings
Print onto regular computer paper
Click to get your FREE 2018 Printable Calendars
I hope you enjoy these free printable 2018 calendars & I wish you all the best in 2018. Don't forget to follow @itsroxyjames on instagram to see exclusive content & tag me so I can see how you use the calendars!
Questions? Ask here.