Who doesn't want to have pretty feet for the summer? #NoOne Seeing that you feet does so much work- from walking miles, standing in long lines and being abused in the gym, you would think that we give them a little more credit. I know I've been guilty of being bitchy towards my feet but now, I think it's a great time to change my ways. Andddd it doesn't hurt that summer is fast approaching either!
P.S. be sure you're keeping up with me @itsroxyjames on instagram, twitter & snapchat.
These tips are perfect for all year around so if you want to have pretty feet, be sure to follow up on these tips.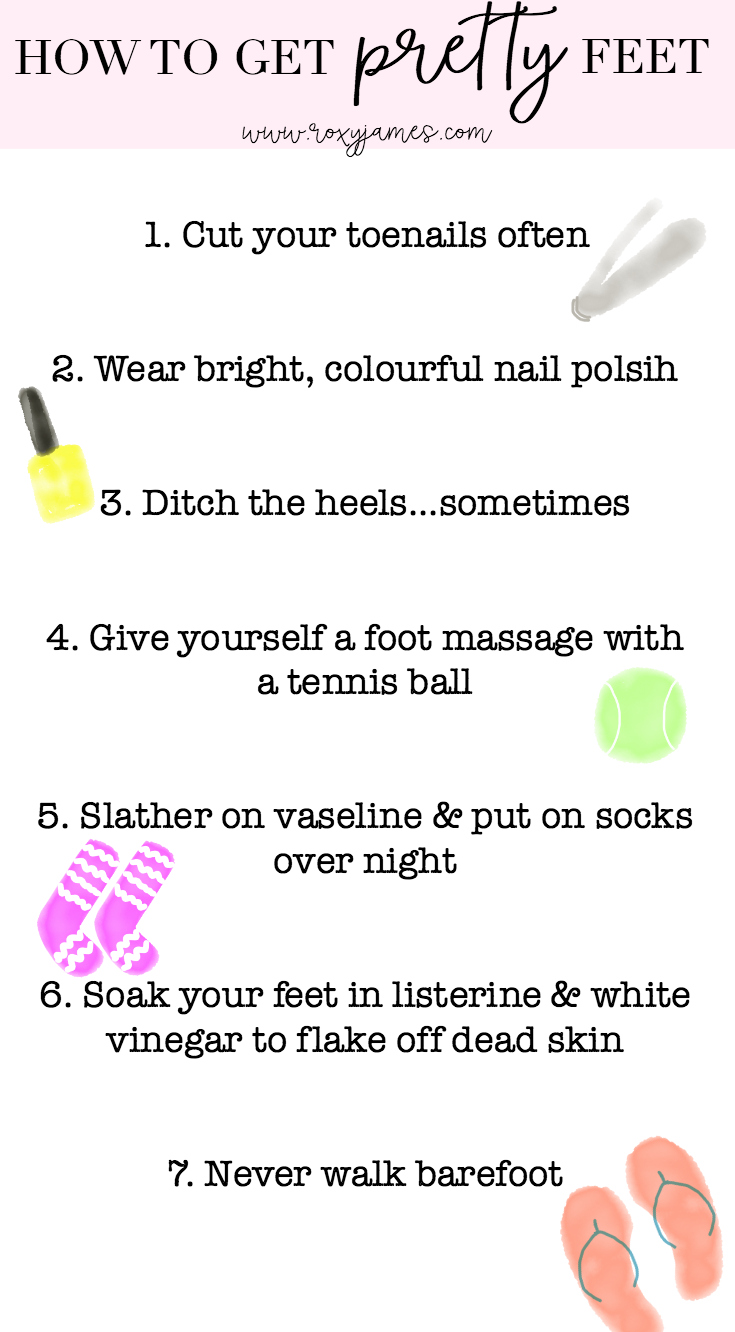 Also be sure to check out the video below for lots more ideas on how to get pretty feet for the summer.
What things do you do to make sure your feet look good all the time!?
Questions? Ask here.