Recently I took a mini vacation to the tiny Caribbean island of Tobago. I love it there because it's honestly a tourist's dream- crystal clear turquoise beaches, white sands, friendly people and just an overall laid back, relaxing environment.
Visiting a tropical island, it's only necessary that you have tropical printed clothes to match! When I think of an island getaway, I think bright colours, 50 shades of blue, floral prints- you feel me. So when Samantha from Be You TT, an online Trinidadian boutique reached out to collab, I had to say yes.
P.S. I snapped ALL of my Tobago trip so if you're not following me @itsroxyjames on snapchat & instagram, be sure that you are because I'll be heading to Barbados this week so you don't want to miss out!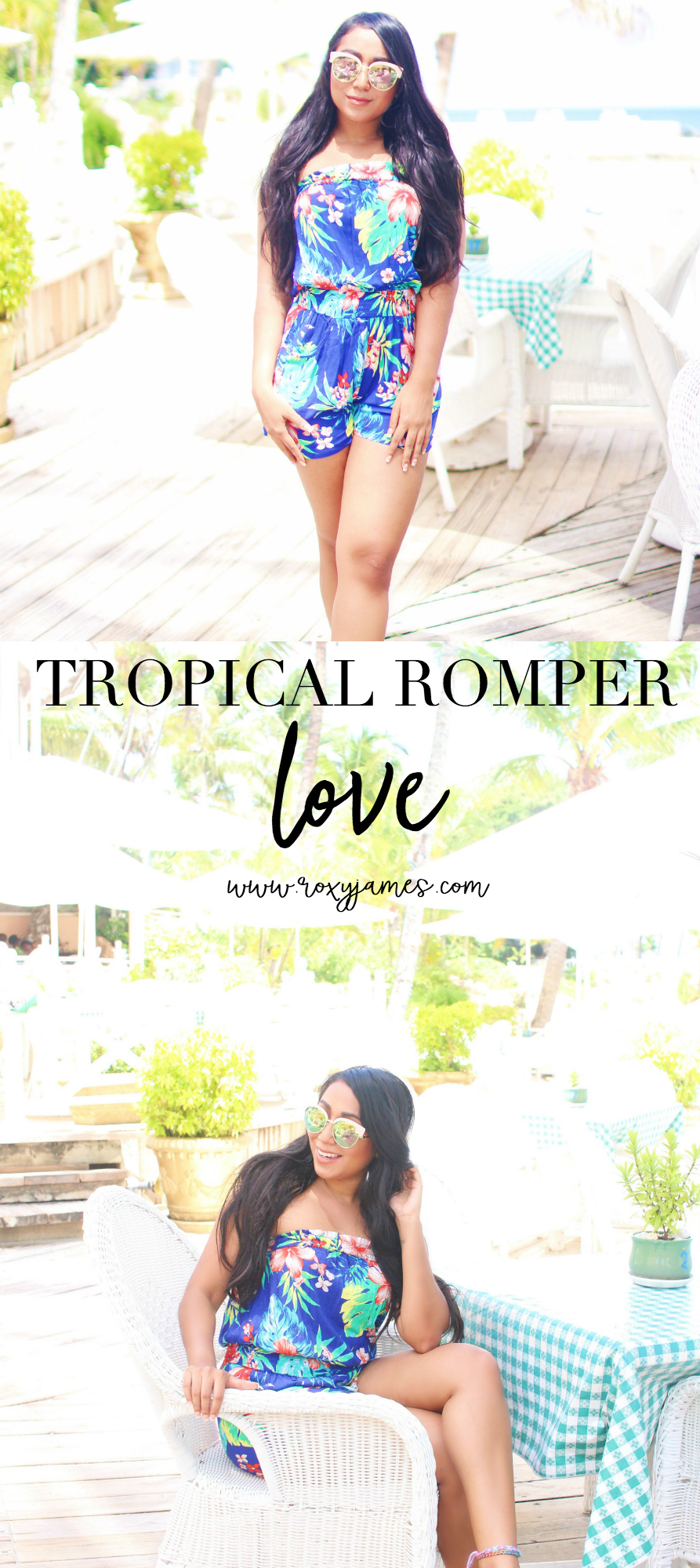 Be You TT has so much cute clothes at very affordable prices. The customer service is excellent and Samantha is an absolute sweetheart. As soon as she showed me this romper, I knew it was a perfect match.
It's off the shoulder with a cinched waist which is very flattering since it will accentuate your curves. It also has elastic at the top so you know it won't slip off and end up exposing your boobs because if you're like me and have small boobs, then you KNOW the struggle. I loved that it wasn't super tight so it made it very comfortable to wear- especially for lunch time!
P.S. I wore medium!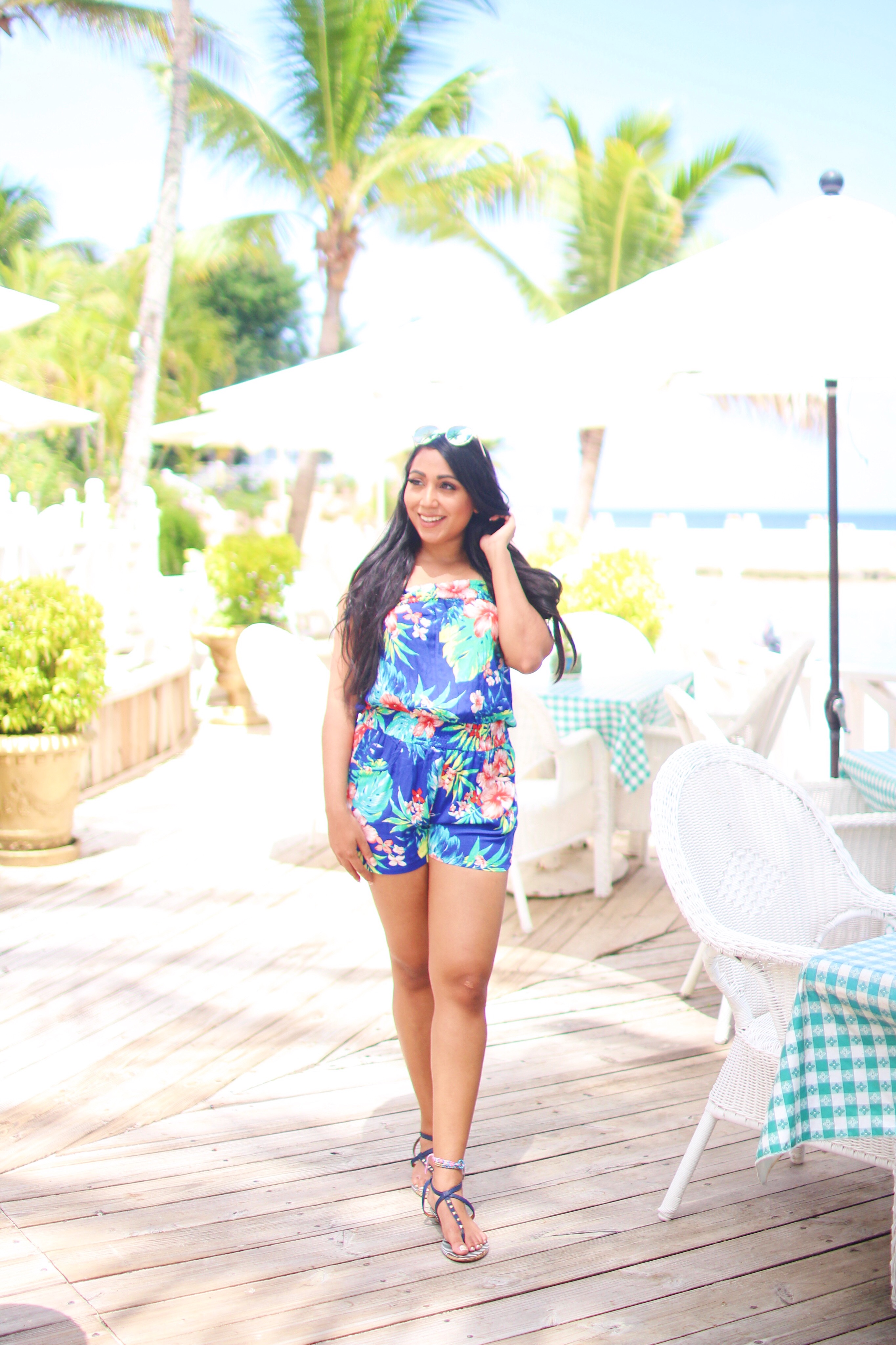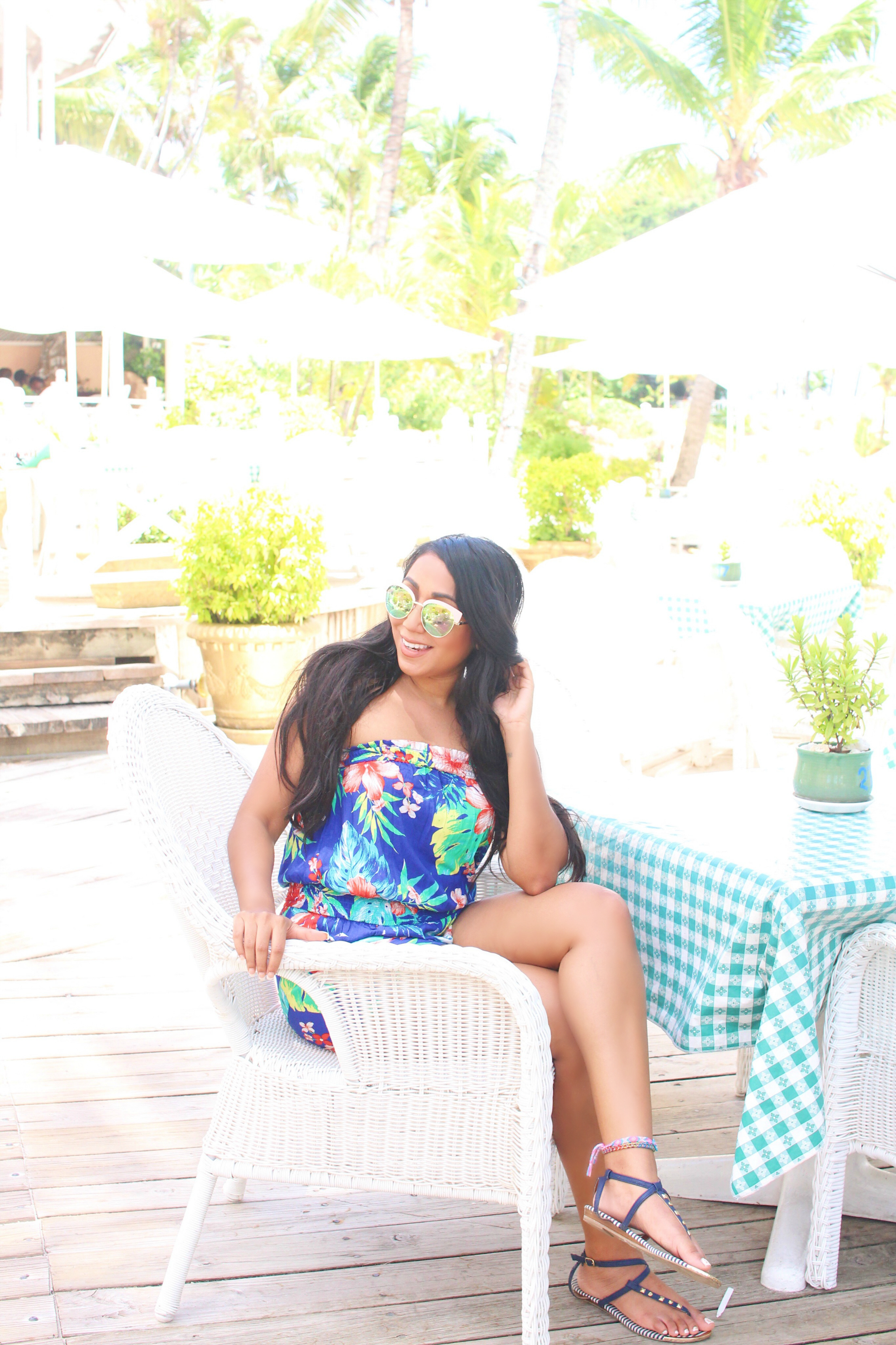 Also can we take a minute to OBSESS over these sunnies? I got it from Blaanix which is another Trinidadian brand. I love anything that's reflective and I love the hint of pink.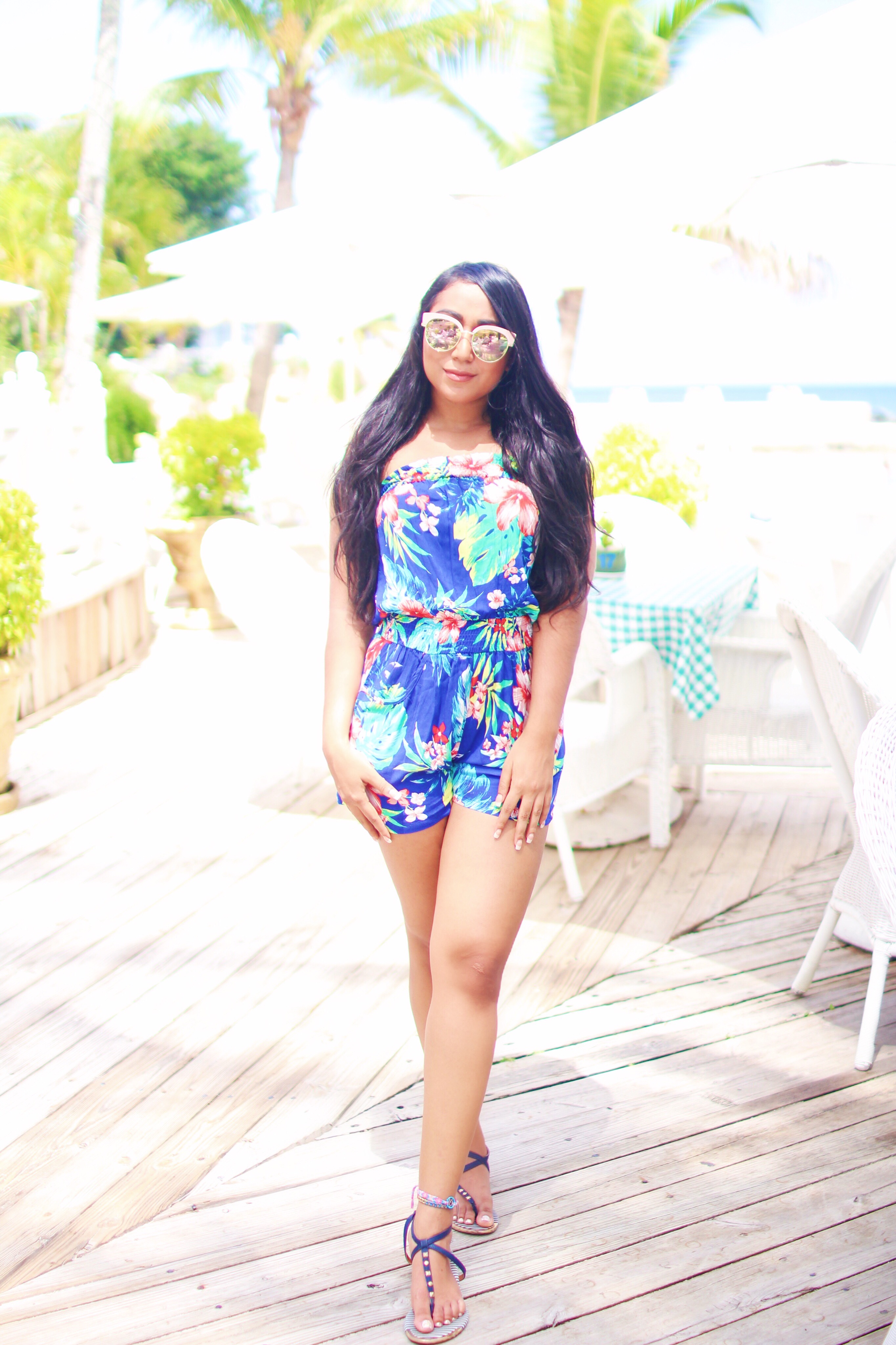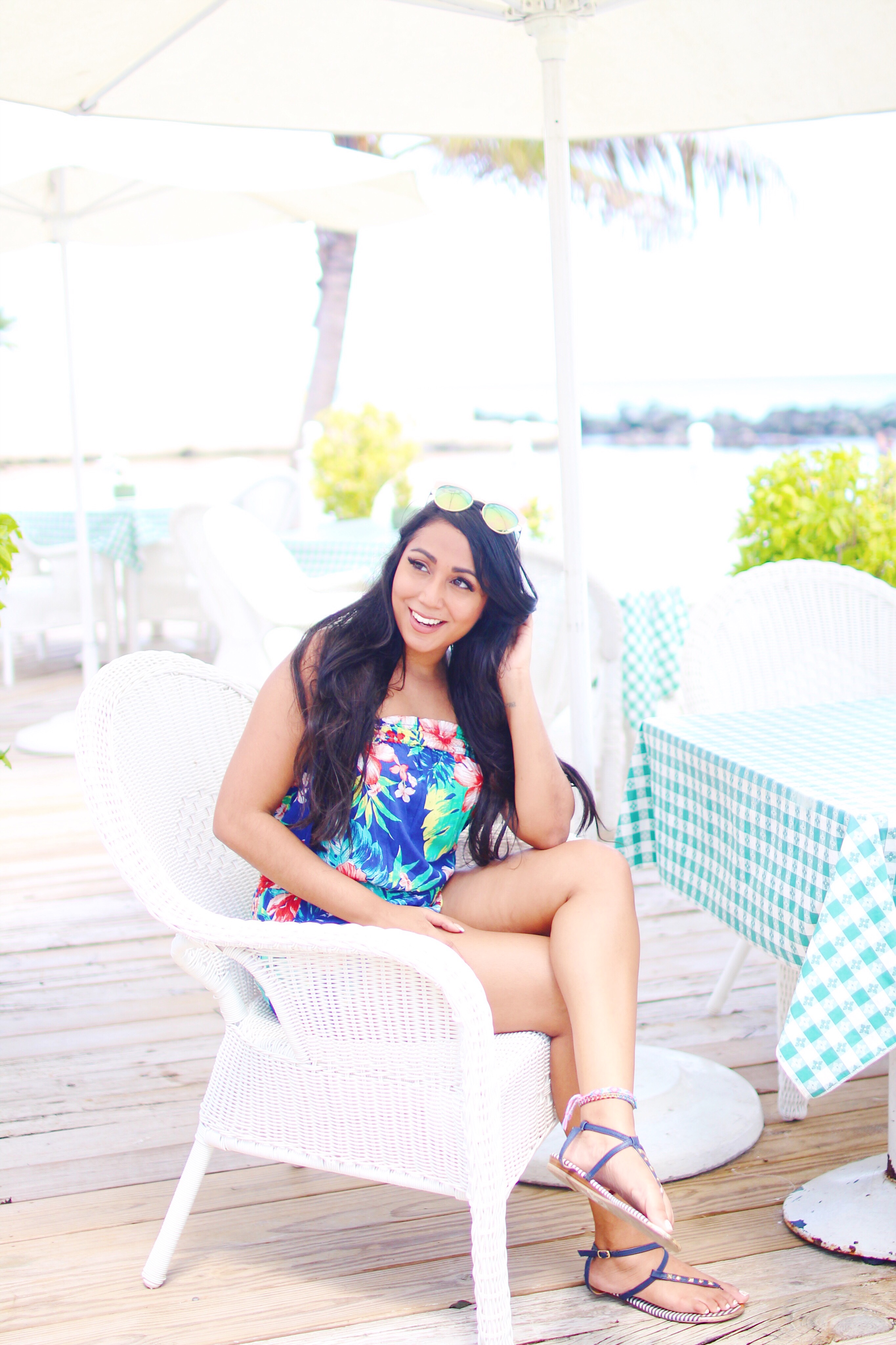 Just out of curiosity, when I go on trips, would you like to know my thoughts on hotels I stayed at, places I eat and things to do? LMK!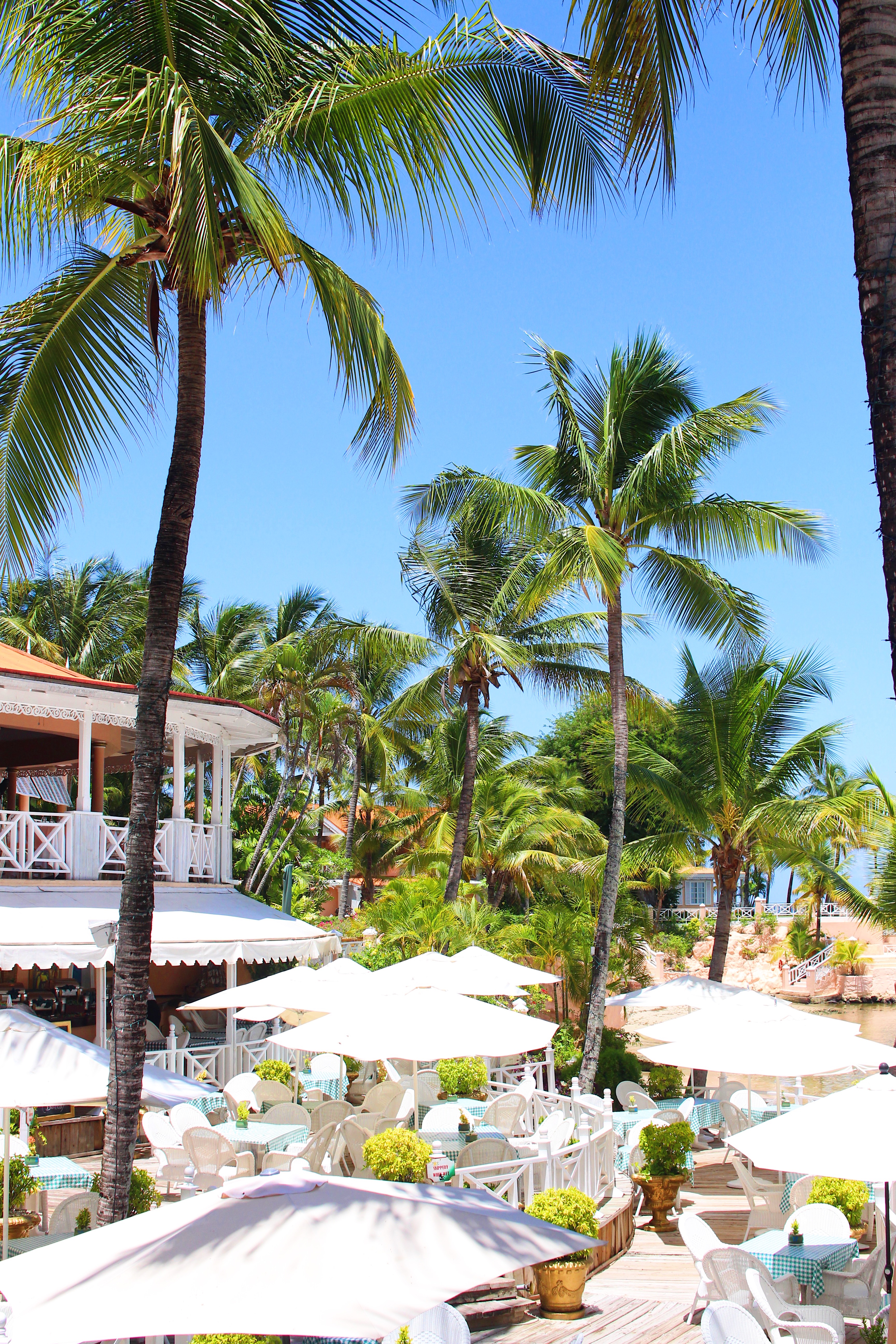 If you're from Trinidad and you're looking for outfits for any occasion, be sure to message Samantha from Be You TT and she'll definitely hook you up.
Questions? Ask here.