Pineapples are a HUGE trend everywhere and it doesn't seem to be disappearing any time soon- and that's a good thing because they are such fun tropical prints to play around with. Enter local Trinidadian designer, Anicia Brooks. I absolutely love her designs. Everything she does fits perfectly with the idea of island & tropical- which being from the Caribbean, I love.
P.S. there's a giveaway so keep reading andddd don't forget to be the first to know everything so follow me @itsroxyjames on snapchat & instagram!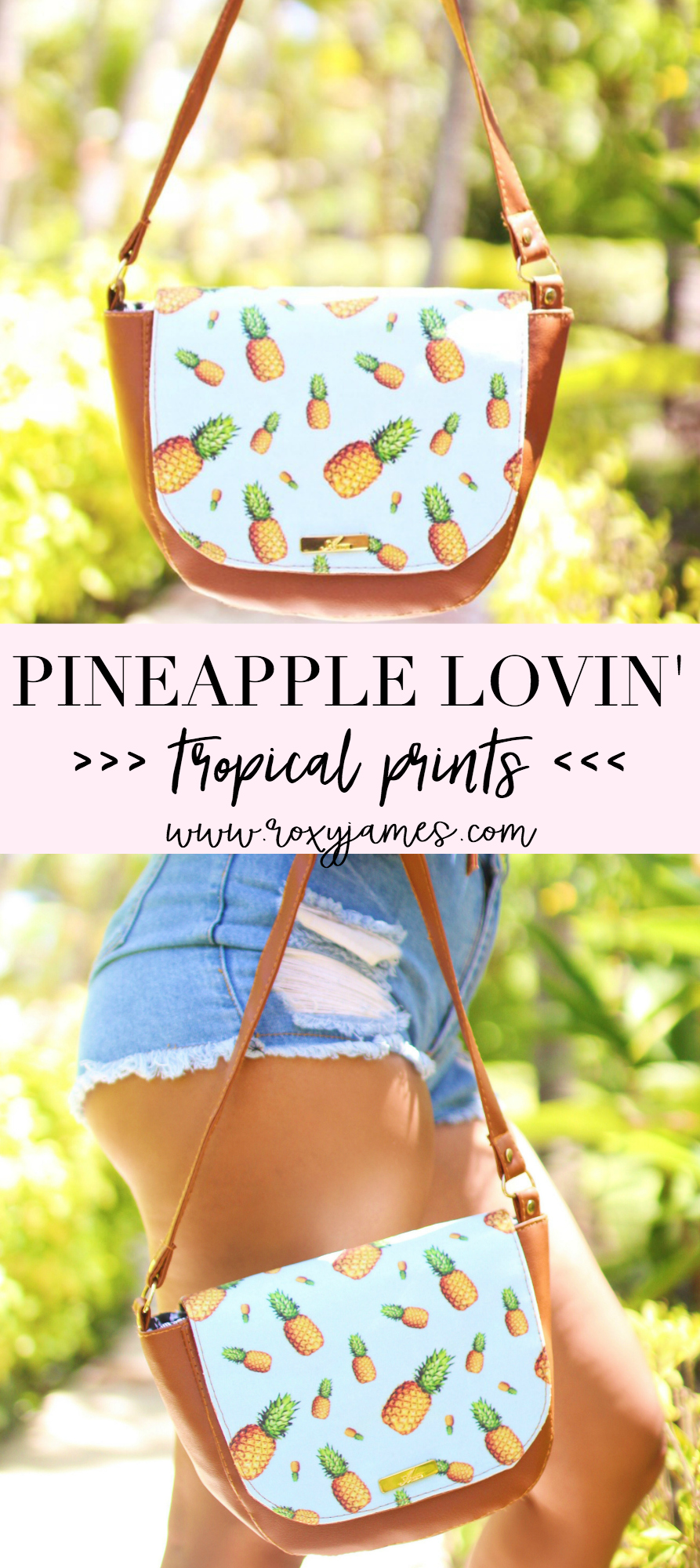 She makes every single thing- from ruffled off the shoulder tops, clutches, bags and more- and tbh, for someone like myself who can barely sew a button, is very impressive since she's a local designer.
When we first teamed up, I fell in love with this pineapple shoulder bag. Ofc the pineapple prints on the front & back make me go crazy, but the interior of the bag was a surprise- it a totally good way. It's this black and white tribal pattern that is completely not what you were expecting but it works in the best way to compliment the bag.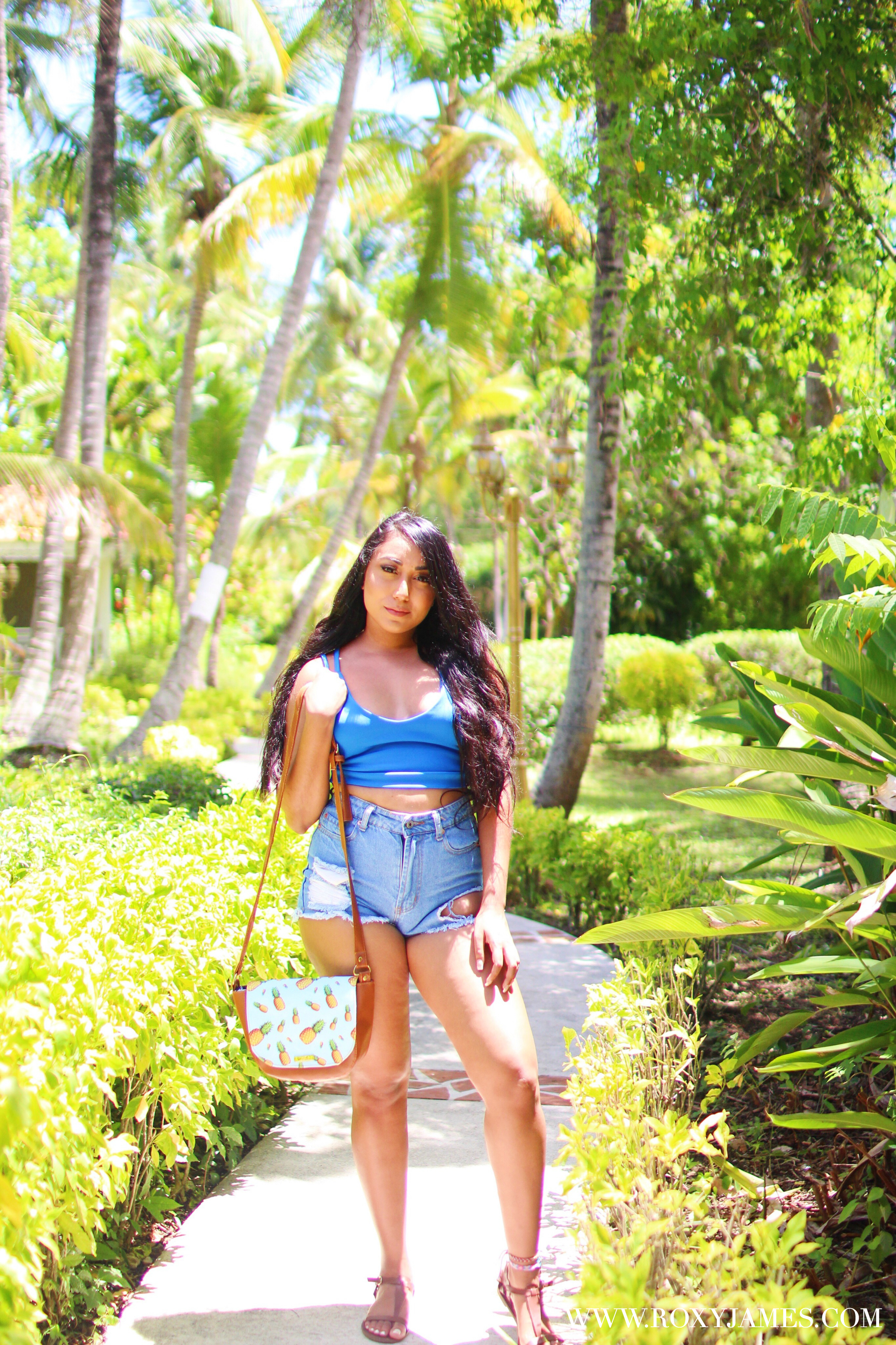 Inside is very spacious and if you're like you me and carry your house and land in there, then you won't have a problem.
This bag is so pretty yet convenient & is perfect for using every day- from running small errands, going on a tropical vacation or even going on a date with friends or your SO.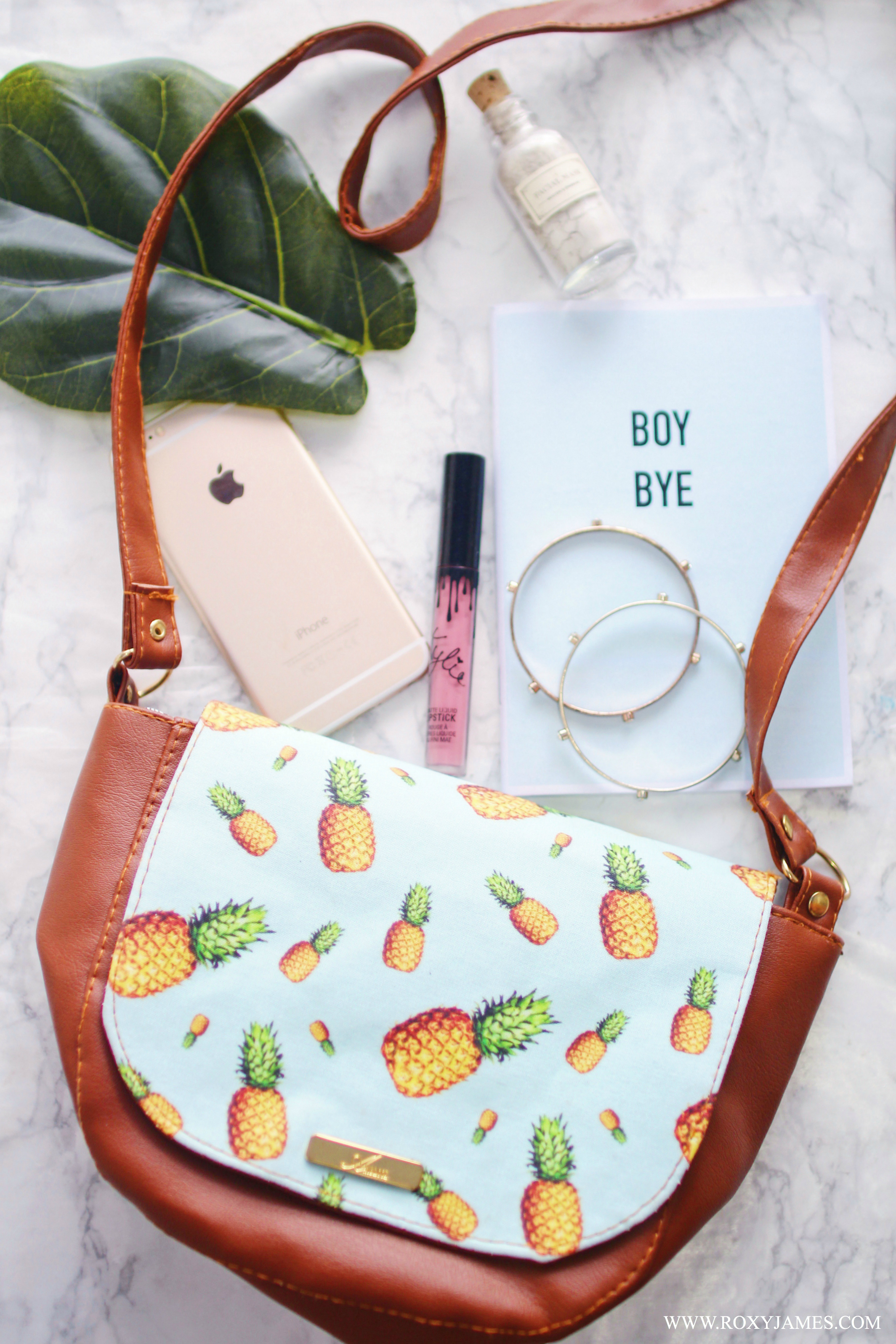 Anddd the best part is…I've teamed with up with Anicia to host a GIVEAWAY! All the rules are on my instagram so be sure to follow & check it out. We could be twinning!
Be sure to check out Anicia Brooks on Instagram if you're from Trinidad- you would love her designs!
Questions? Ask here.