I have promised my #snapchatsquad to talk about this topic FOREVER, and finally, here we are. So whether you like vanilla-only-on the-bed type sex or that hair-pulling-back-arching-slamming-into-the- walls type sex (#guilty), birth control (b.c.) is something you NEED to consider when getting down and dirty.
P.S. don't miss a beat on my crazy life- follow me @itsroxyjames on instagram, twitter and snapchat!
I've been on birth control for nearly a decade and I can't lie, it's definitely a relief because you never have to worry about getting preggers- once you take your b.c. properly. And TRUST me, I was so shook this past week when I realized I royally fucked up my b.c. and then had to pee on a stick. 3 minutes waiting to see if you're gonna be popping out a kid is a LONG time people!! After that strong reminder about the importance of b.c. I was like ohhhh yea, gotta do this post now for real.
I'll be talking about the 4 types of birth control that I'm familiar with and my personal experiences. Please do your own research about the pros & cons of birth control & seek out professional medical advice as each person is different.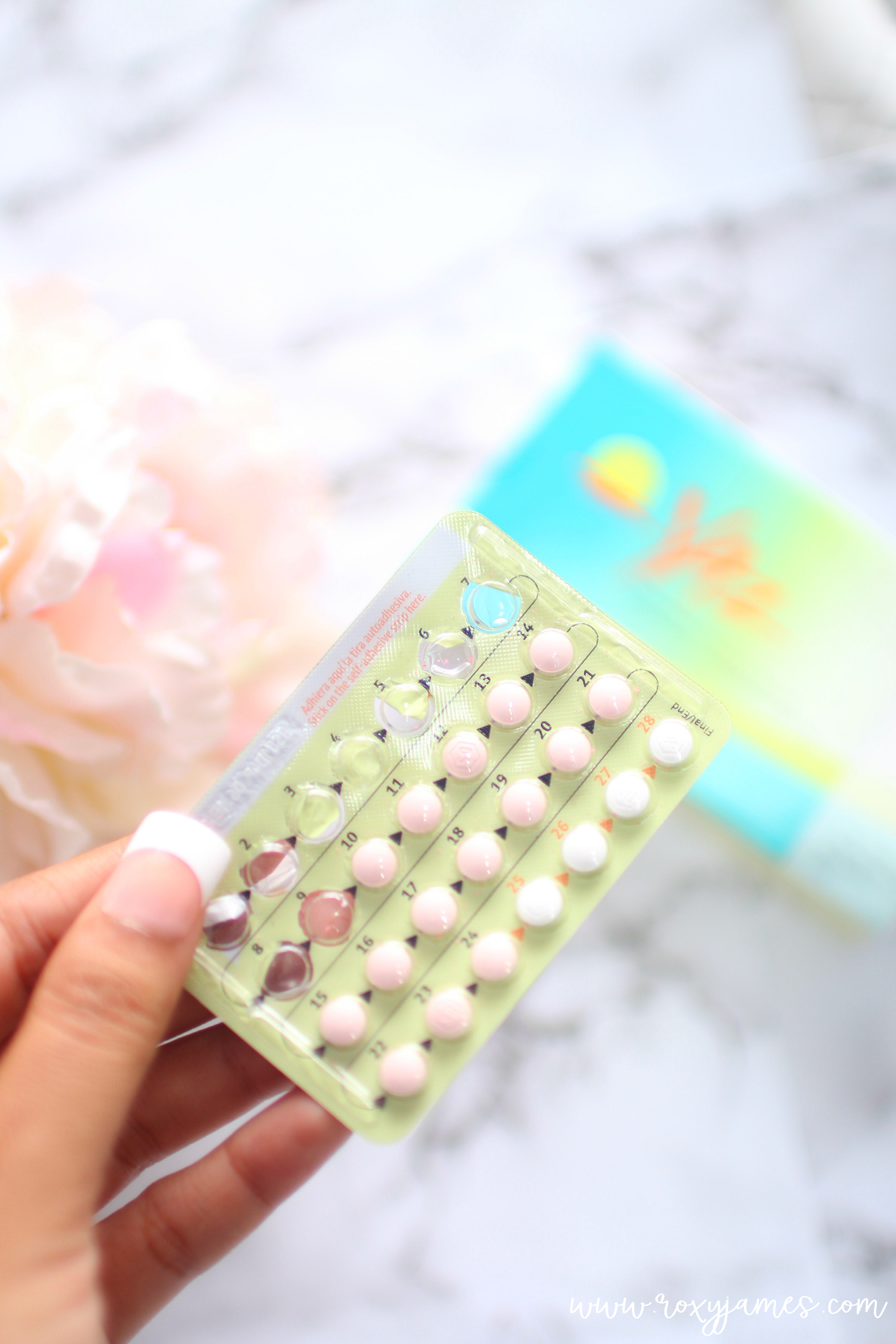 Just a general gist on how birth control works:
– Hormones like estrogen & progestin are made naturally in the body. These hormonal cocktails suppress your pituitary gland and this causes your ovaries to stop releasing eggs aka it prevents ovulation. No eggs=no fertilization=no babies. Additionally, the hormones in b.c. result in the thickening of the cervical mucus which makes it totes difficult for sperm to swim all the way up to the egg. They can also thin the lining of the uterus so that if an egg happens to be fertilized, it will be unable to attach to the lining.
– The best time to start b.c. is usually within the first 2 days of your period.
– Birth control does not prevent the transmission of STDs. Before hooking up with someone, please be sure that you both are tested.
– Sometimes, after coming off birth control, it may take a while to become fertile again.
1. Hormonal Injections
I was on the Mesigyna injection for about two years. It is a monthly injection which contains synthetic forms of the hormones progestin & estrogen. The shot is most effective when it is taken every 28-30 days. After that time limit, the injections aren't as effective. You get your period like you normally would, and with me, it was usually whenever I was ready to get my next shot.
PROS:
once a month so you never have to worry about taking it daily
very efficient once taken consistently
CONS:
it's a needle going into your hip so OWWWW. You alternate between the right and left side every month.
weight gain: I put on like 5lbs in a few months and continued to increase in weight as I continued taking this shot. To be fair, I wasn't eating properly or exercising (thanks to that university life) and to some extent, this could have helped with that uncontrollable weight gain. Just remember that hormones are steroids which means that there's always the chance of weight gain when you're taking b.c. From my experience, I had a tendency to gain weight ridiculously when I was on this shot.
can be costly
need to be given by a healthcare professional: I'm the type of person who has to micromanage everything and since I travel alot, this became problematic.
There's also another very popular shot called Depo-Provera which is a progestin-only shot, that is given every 3 months. Based on my personal research and talking to medical professionals, I prefer having both hormones in my birth control.
2. The Patch
The patch contains both hormones (same as the pill) and you apply it to your skin (EXCEPT YOUR BOOBS & usually on your ass where it's not visible to the world). It's beige in colour, and the hormones are absorbed through the skin.
One box usually has 3 patches and you change it once a week (on the same day e.g. every Sunday which will be your "patch" day). For the 4th week, you don't wear a patch and you usually get your period.
PROS:
effective once properly used
doesn't hurt to apply
does not have to be taken daily
can change it yourself
CONS:
very unsightly on your ass and it can get grimey since it's like a huge plaster-type thing that you leave on- yes, even while showering. Can you imagine trying to wear a bikini?? And tbh, I can't get over having it there during sex. Like is that not distracting or what?!
expensive & needs a prescription
wayyyyy too many directions to apply
3. Condoms
Finally something for a guy right?! Okay tbh, this is my least fave thing and I THOUGHT I didn't have to worry about not using them since I was with my (ex)-boyfriend for 7 years. But it turns out he was fucking a side thing for a good few years. UGH WHERE IS THE VOMIT & FUCK YOU EMOJI?!
Like seriously though, I wanted to scream when I was being told things like "get tested" by my friends. I am so utterly disgusted by the level of trash he was coming from. #CRINGE
Anyyyyy way whooosahhhhhhKARMAAAAAAAAAA.
Condoms are very effective if you use them properly but I just like having more control with something hormonal. Honestly, I won't be doing any pros & cons for this b.c. method simply because I don't like them and I don't have much experience with them.
HOWEVER. If you, young lady, have multiple partners, for the love of god, make sure you're both tested and that you use a condom. Latex is considered a barrier method that can protect against SOME (not all) STIs.
4. The Pill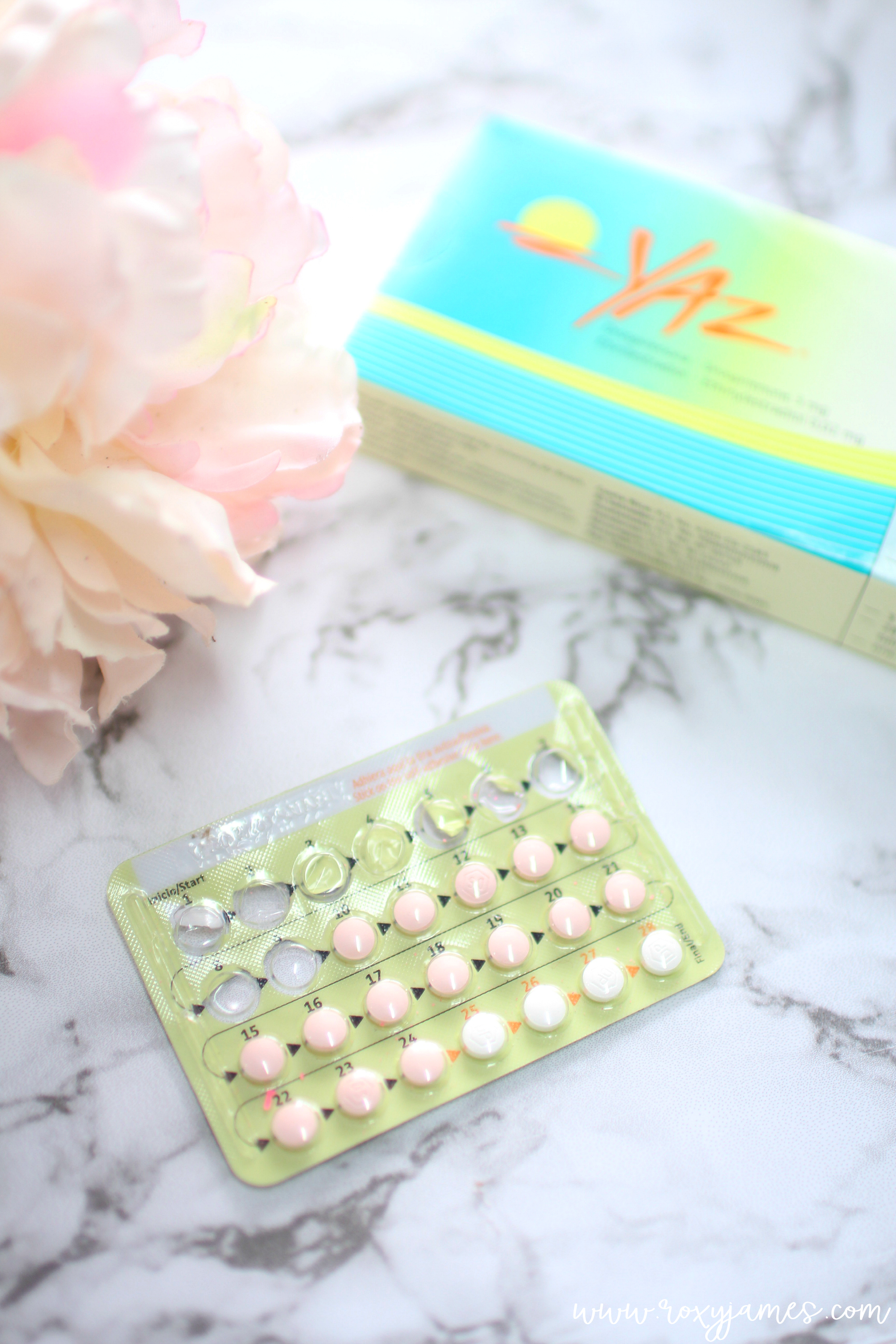 My holy grail. I have been on the pill for about 5 years and I love it. I'm on Yaz which is a combination pill (both hormones are present). With the pill, you take it everyday until your "break" days. On those days, you basically take the "placebo" or "dummy" pills, or you can just skip them all together which is what I do. These "dummy" pills do not contain the hormones and they usually result in you getting your period. After the break days are over, you just start a new pack.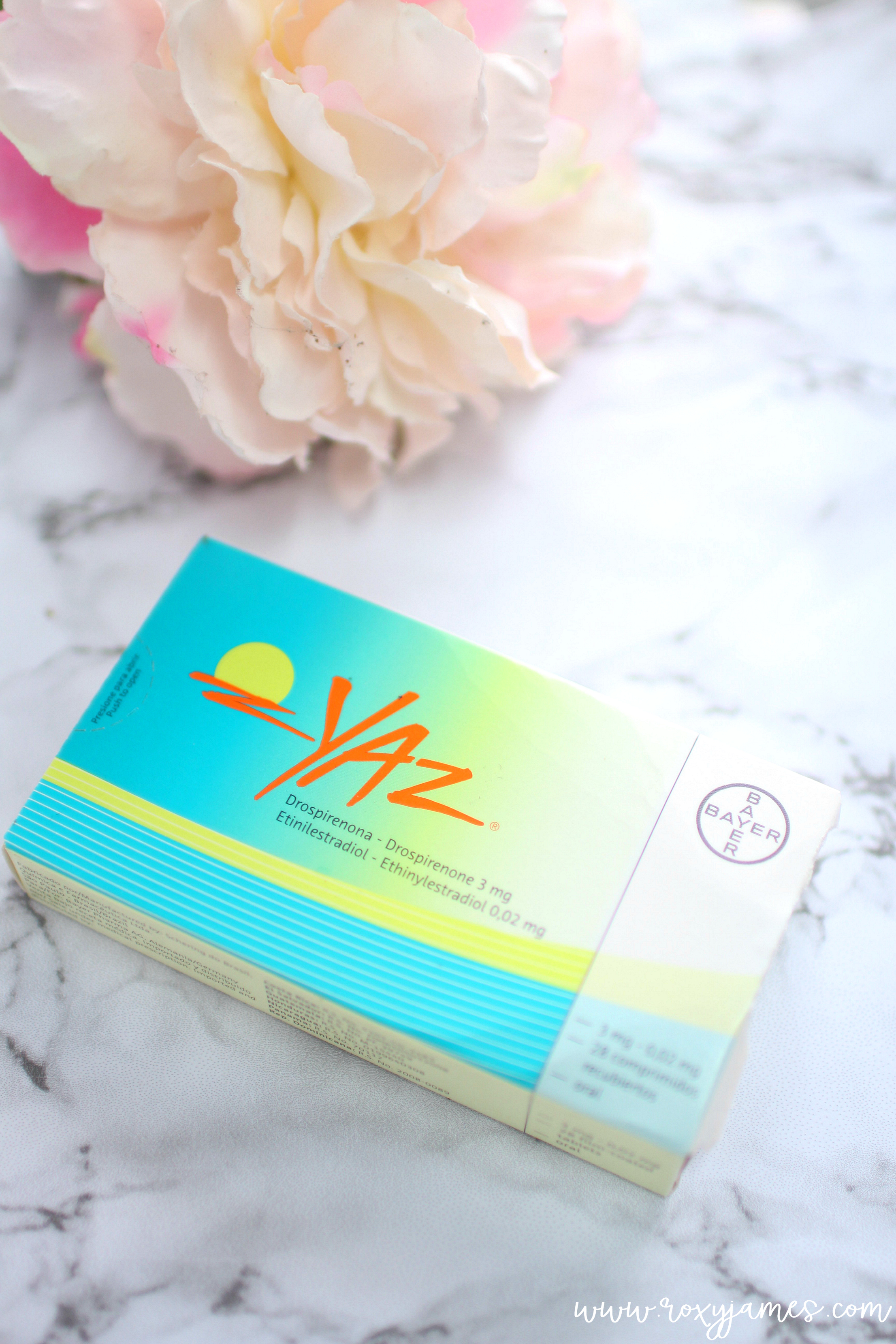 I have 4 break days (which are the white pills) and I usually get my period on the 3-4th day. Some pills have 7 break days- it honestly doesn't matter how many break days they are. They just function to begin the ovulation process so that you can get your period. I take mine at 10:00 pm in the night and I keep it in my wallet so that it's always with me. You can read this post to see what app I use to track my pill.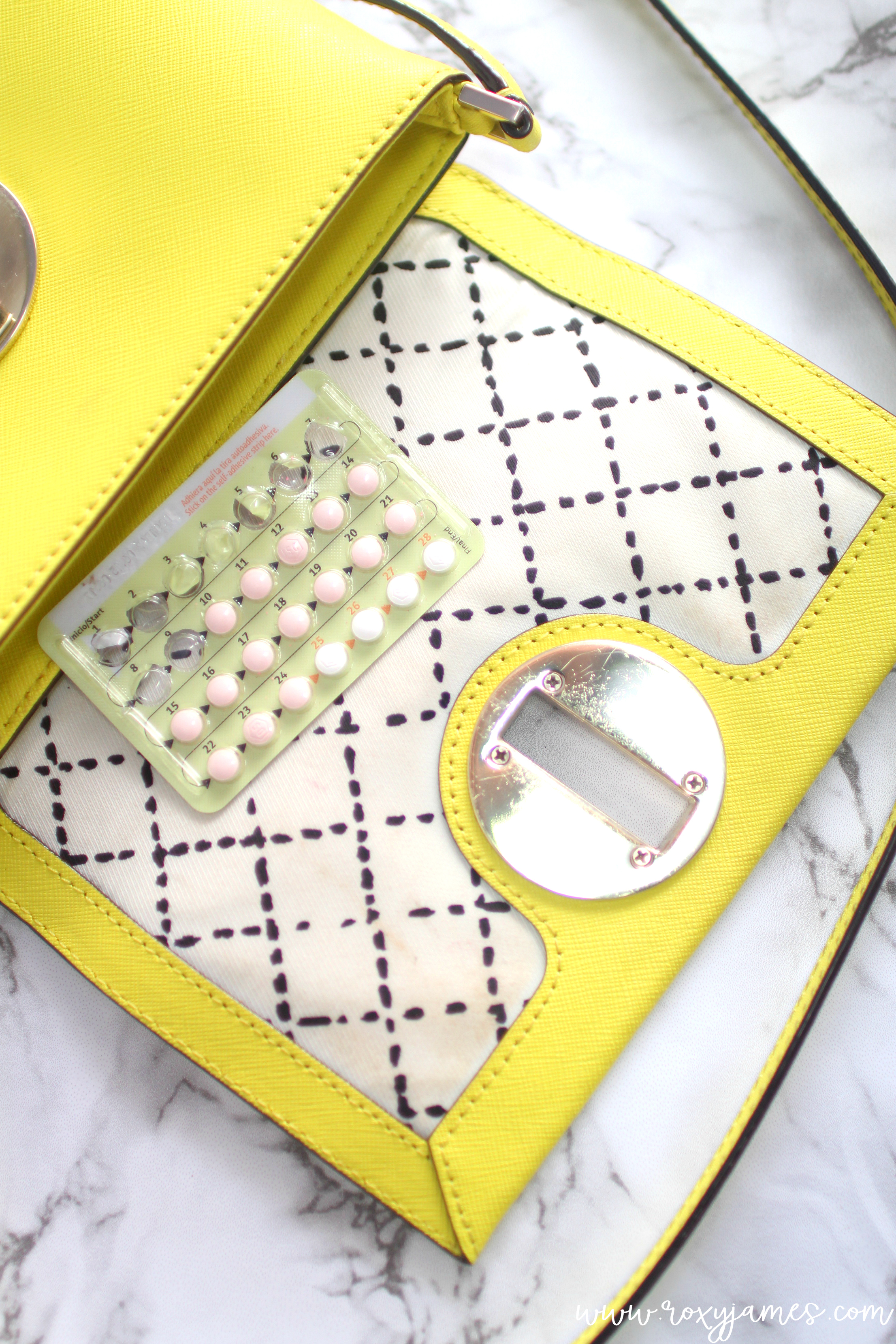 Now here's the thing, if you continue taking the hormonal pills (if you don't take your "break days"), you can delay your period. The longest time I've gone without my period was 3 months- when I'm travelling or on vacation. Since I like to micromanage everything, this is suits me perfectly because I can control when I want my period.
HOWEVER, I don't think it would be wise to keep delaying you period for an extreme number of months like this. If you plan on doing this, again, be sure to consult a healthcare professional.
PROS:
relatively inexpensive compared to the other hormonal methods mentioned
you can delay your period
oral so doesn't hurt!!!
don't need to rely on anyone to take it
did not notice any significant weight gain
CONS:
need to be very consistent with the time that you take your pill aka same time everyday for it to be most efficient.
if you skip your pill it lowers the effectiveness
can become a hassle if you're in the middle of dinner/an event and have to pop your pill
So there you have it, my experiences with birth control and the pros and cons of each (based on MY experiences). There are many warnings about side effects but personally I've never experienced any except the weight gain with the shot.
I don't think I will ever try an IUD (intrauterine device) because I don't like the idea of having something stuck up there for so long and me not being able to take it out ASAP if I wanted too. If you have any experiences with this or any other forms of b.c. then SHARE SHARE SHARE.

Disclaimer: These are based on my personal experiences. Please seek the advice of a healthcare professional and consult with them before you take any forms of birth control. Also if you think abstinence is the way, good for you & tell it to someone who cares.