Ahhhh so this was something that I've been working on foreverrrrr and as you probably know, I'm obsessed with everything planner/organization related. Being from a tiny island like Trinidad has its many ups, but on the other hand, when it comes to cute and affordable stationery- it's like ummm no. I always wanted to create my own stationery line- so that's exactly what I did with my sister Paris.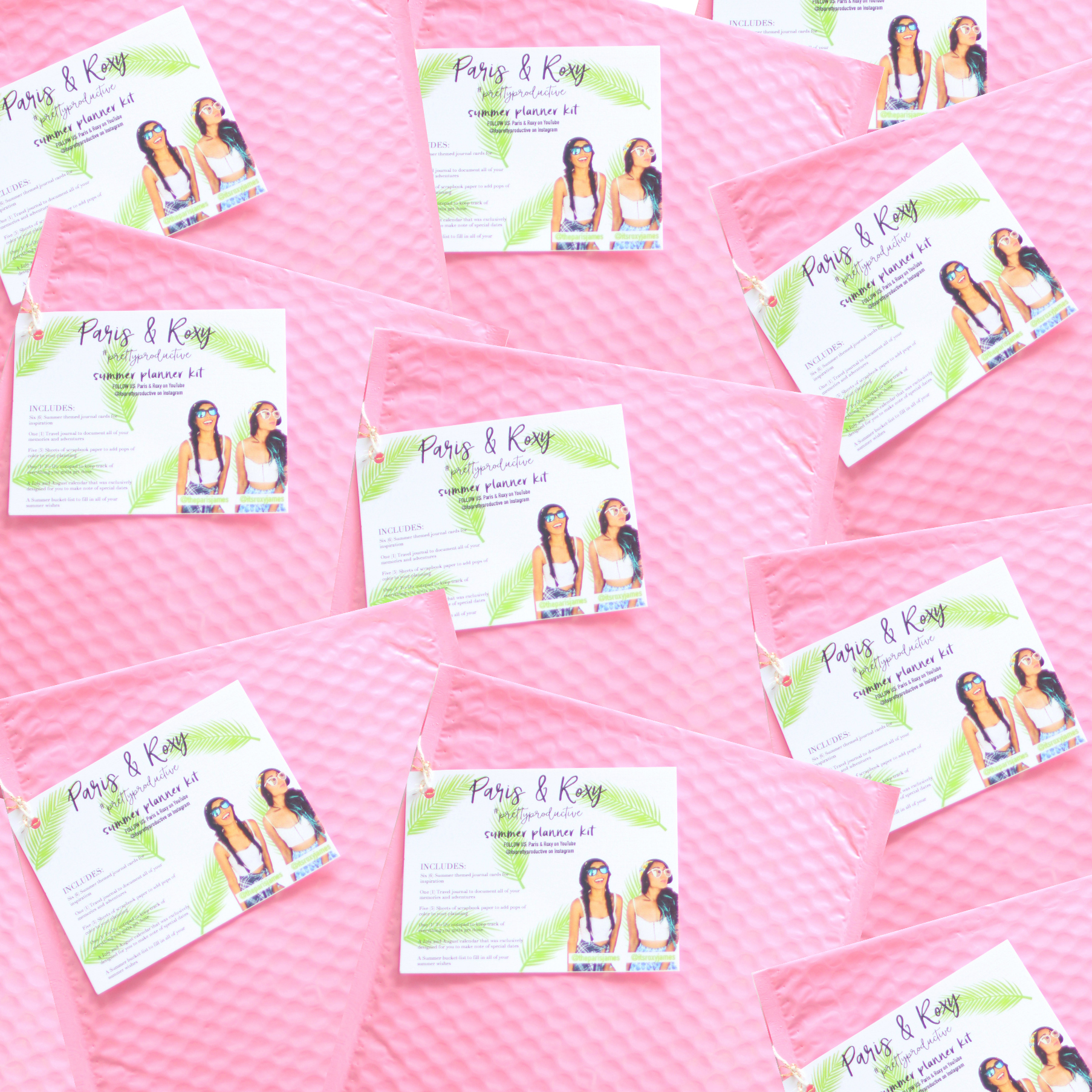 My #PlanwithRoxy videos have been hugely popular on my channel and I get so many questions from my fellow Trini viewers about cute stationery & planner/organization life. That's basically what inspired this collection. I also got so frustrated because there was never the kind of "cute Target dollar spot stationery" that I loveeeeee & that I wanted. Hence, @itsprettyproductive was born.
It's called @itsprettyproductive and you can find it on instagram andddd speaking of instagram, don't forget to keep up with my personal account @itsroxyjames on instagram, & snapchat!!
Here are some FAQs:
1. Name inspo
The name "itsprettyproductive" comes from wanting pretty yet productive stationery items- you know, stationery that makes you excited and inspired to check things off your to-do list??
2. Where will it be available?
Right now, it's available to residents of Trinidad. Our goal is of course to later on expand throughout the Caribbean.
3. How can you order one?
Right now, you can order from Scribbles & Quills Bookstore! You can place the order here and have it delivered to you! They have a ton of convenient options for delivery so be sure to ask about it!
4. What is a "kit"?
We have specially curated "kits" or packages that fit a certain theme. The kits come in the cutest candy pink bubble mailers #LOVE One of the very limited edition themes is "how to plan the perfect summer". Be sure you place your order now before it's sold out!
You can check out the video below to see all the items you get in the Summer Planner Kit & how we used it!
The next kit that will be available will be our Study Kit and it will have SO much cute items that will get your excited for back-to-school. We can't wait to share it with you as well as all the fun, future stationery that we will have.
5. Will you have other stationery items?
For Sure! There will be mini notebook collections, planner supplies & lots more throughout the year.
Thank you so much for all your amazing support and this really would not be possible without YOU.
Can't wait to share more updates soon.