Play mas in Trinidad & Tobago's Carnival: check.
This year, I got the opportunity to work with Passion Carnival to have a full on Carnival experience. I had no idea what to expect on the road for Carnival Monday & Tuesday but I was definitely up for experiencing what they call "the greatest show on earth". P.S. if you're not sure what Carnival is, you can read more about it here or here.
Also, are you following me @itsroxyjames here, here and on snapchat (snapcode on the right). I shared all my snaps of my wild behaviour for those few days #NOSHAME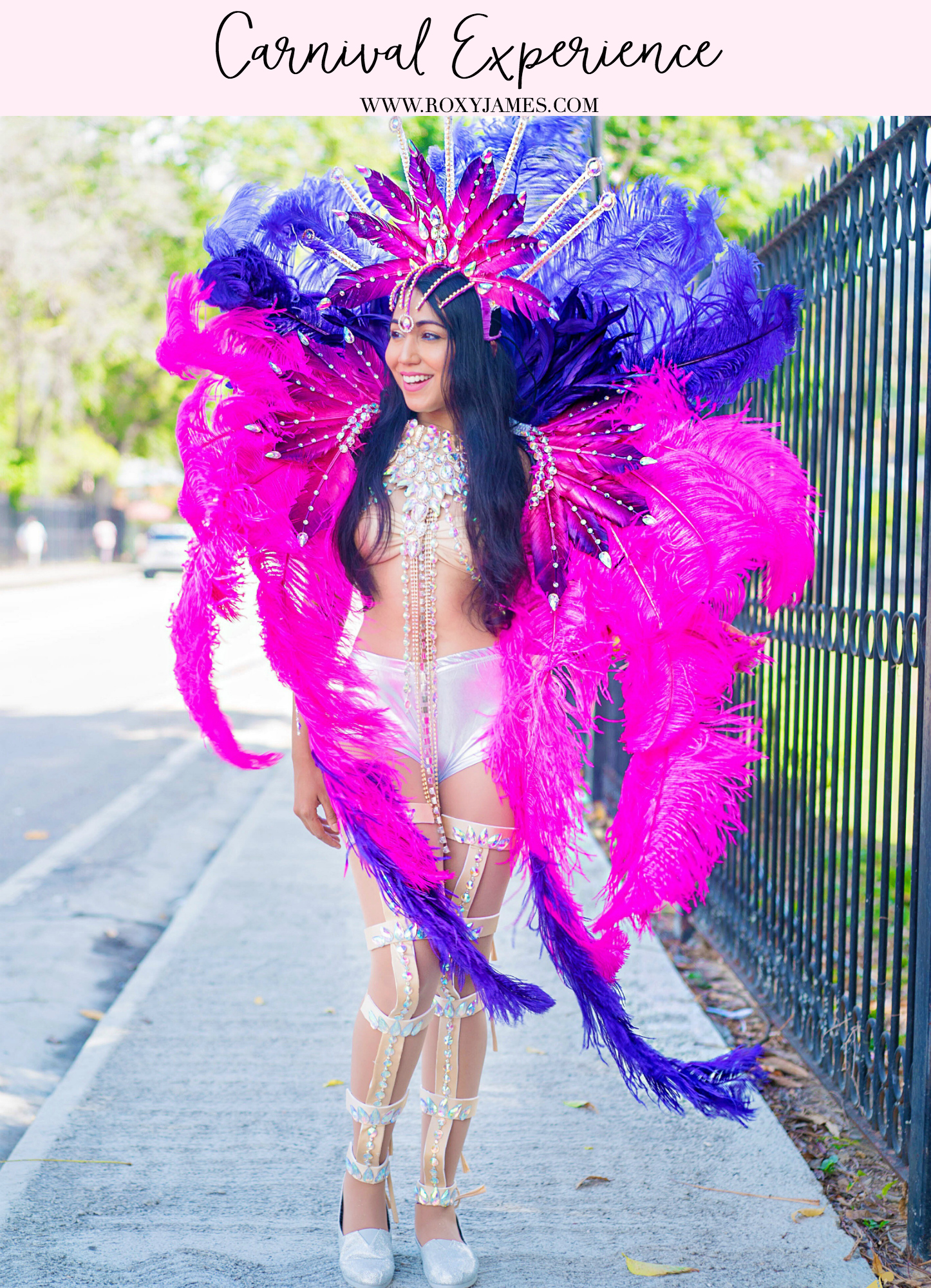 Of course, with this being my first experience, I had some learning to do so naturally, I had to share everything with you. BUT, before I get into that, can we just swoon over this costume? Passion went with the theme "Spectrum, a Universe of Color", and I played in the frontline section of the band called Stardust. Everything was pink and purple, with sparkles in all the right places.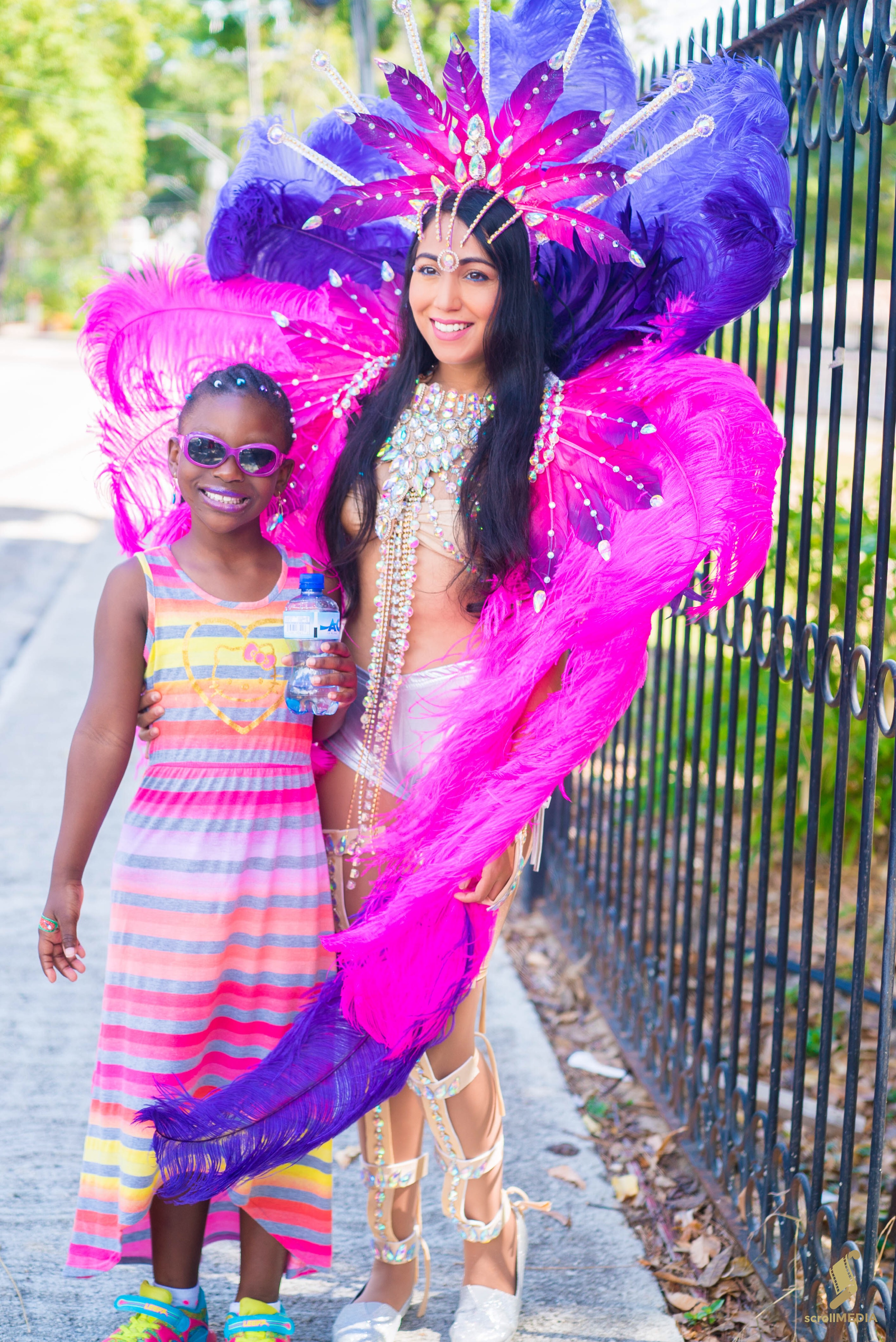 If you're not familiar with the whole Carnival shebang, on Carnival Tuesday, that's when you wear this costume. On Carnival Monday, you can also wear a costume but its definitely nothing as grand as the ones on Tuesday. I just kept it simple wearing short shorts & a Passion tank top. Super simple but definitely much more functional on the road for not so good behaviour which I had plenty of.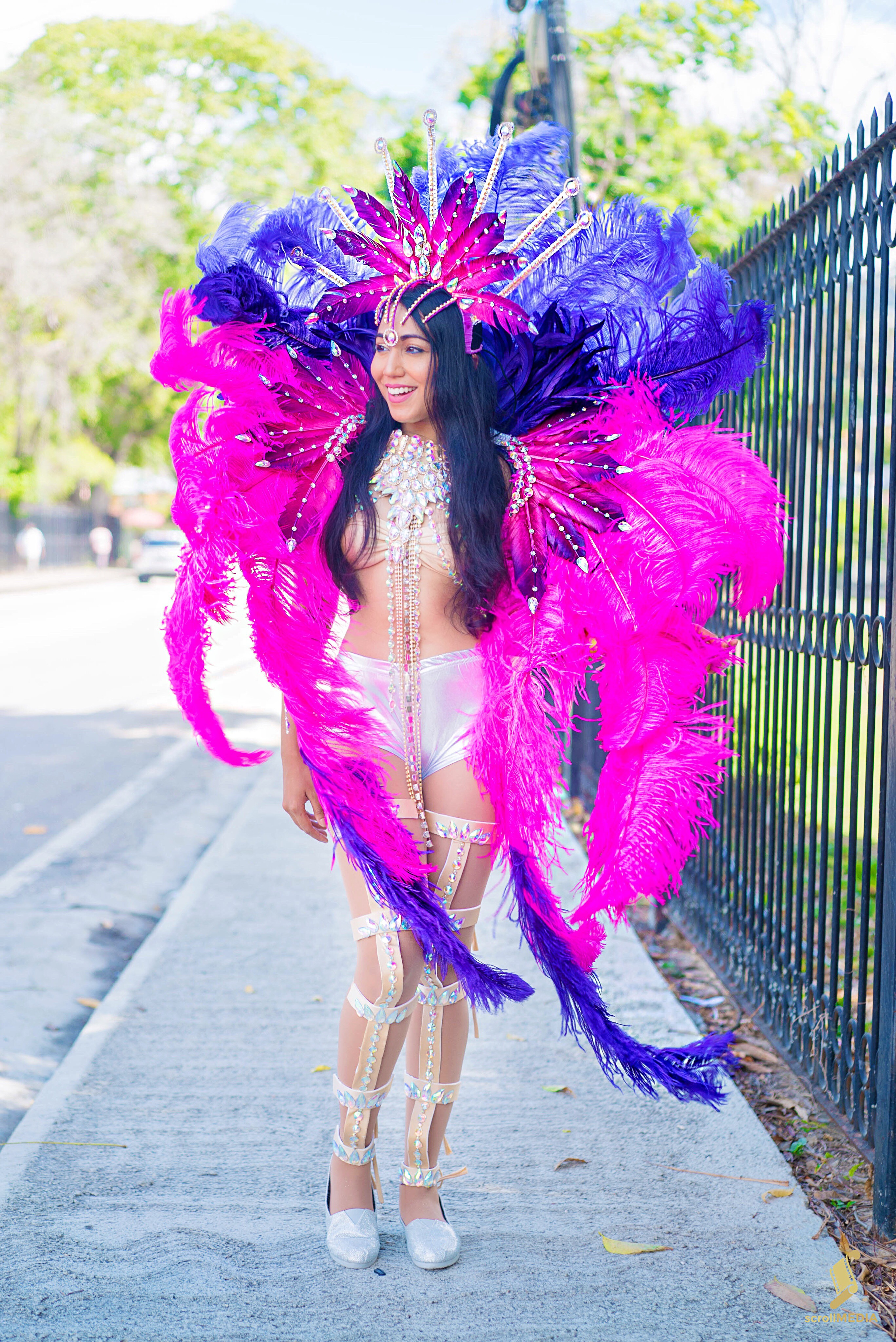 Now onto the learning part/a bit about my experience.
1. If you're now playing mas, I suggest you don't take a frontline costume. Sure, they're bigger, prettier (more expensive btw) and just drop dead gorgeous to look at. But, when you're on the road for the entire day, the back piece (even the head piece) can become pretty daunting. Like I tried many times to get a good grind on my guy, but the feathers just kept getting in the way and I kept knocking him with it. It would have been way more fun if my costume was maybe backline without that huge back piece. Unless you have someone to give pieces of your costume to hold/keep, in this case, for a first timer, less is definitely more.
2. When choosing your costume, be sure to choose an option with a proper bra piece. If you look at my costume, it was more like spandex and that can get pretty crazy with your boobs falling all over the place. Thankfully for me and my small boobs, this didn't really happen BUT, it also didn't make my boobs look as good as it could have, had I chosen something with a sturdy wire bra.
3. See those cute tied up pieces on my leg? It photographs well but when you're walking, it can start slipping off. There's also only so tight you can tie them and in my case, I eventually took them right off because I kept having to pull them back up. There are other options for your legs, like a single band with feathers attached which are super cute, and because they are tied near your ankle, it stays up and is just as pretty.
4. Shoes shoes shoes. This can make or break you. Like literally. Thankfully, I had the sense to wear super comfortable but stylish sneakers. This was soooo good because I didn't have any aches or pains. Carnival boots have also become a trendy thing over the past few years so that's what most masqueraders wear. Definitely try to avoid sandals or anything with hard soles because that can be pretty painful after a while. Oh, and sandals will definitely wear and tear over the course of the day because of all that walking and dancing!!
5. Carnival tights are basically like stockings but way more durable. They could definitely take a good beat up. I bought two & wore one on each day. Not only do they make your legs look super airbrushed & flattering, but for me, it's just more hygienic because if you're gonna take a wine on everyone, it's so much better than having your almost bare butt/legs all over. Ya feel me? It just doesn't rub me the right way (was that a #fail at a pun or nah?). One HUGE thing to make sure of is that your tights match your skin tone. In these pics you can barely tell that I'm wearing anything. It's definitely not gonna look good in real life or in pics, if you are two toned.
6. Be prepared for blazing sun or crazy, out of the blue rain. Honestly, this is gonna be the best cardio you ever have in your life & you'll most likely be dripping with sweat. On another note, I'm super obnoxious and hate wet floors and it did have some rain on Tuesday. Let's just say I was inwardly like F U C K.
7. Load up on the sunblock. It's your bff. Use one with an SPF of 75 & above because you really don't want to be about that burnt life. I managed to barely get a tan only because I was super smart and wore a hat on Monday when it had sun for the entire day. If you know that you're like me and take a longggg time to get back your colour, be sure to protect yo'self.
8. There are free drinks all day so that's YAY if you drink. But if you don't drink (raises my hand), things can get pretty tiresome. I still had such a good time though because I fucking love soca and love to be all over my guy so it wasn't that bad. But just giving you a heads up of you don't drink, it can get pretty repetitive.
9. Take your pics BEFORE you bruk bruk bruk out on that road. As with everything else in life, I totally micromanaged this because I knewwwwwww that if I didn't get good pics before, I really wasn't gonna get any good ones during and most definitely not after. Thankfully, ScrollMedia got my back and I got a few before my costume came apart and my hair became a mess.
10. Literally no one judges you for Carnival so HAVE FUN WITH IT. Jump up on that truck, grind up on every guy, wear barely anything, YOU DO YOU. It's definitely gonna be a fun experience if you have a good crowd of people with you.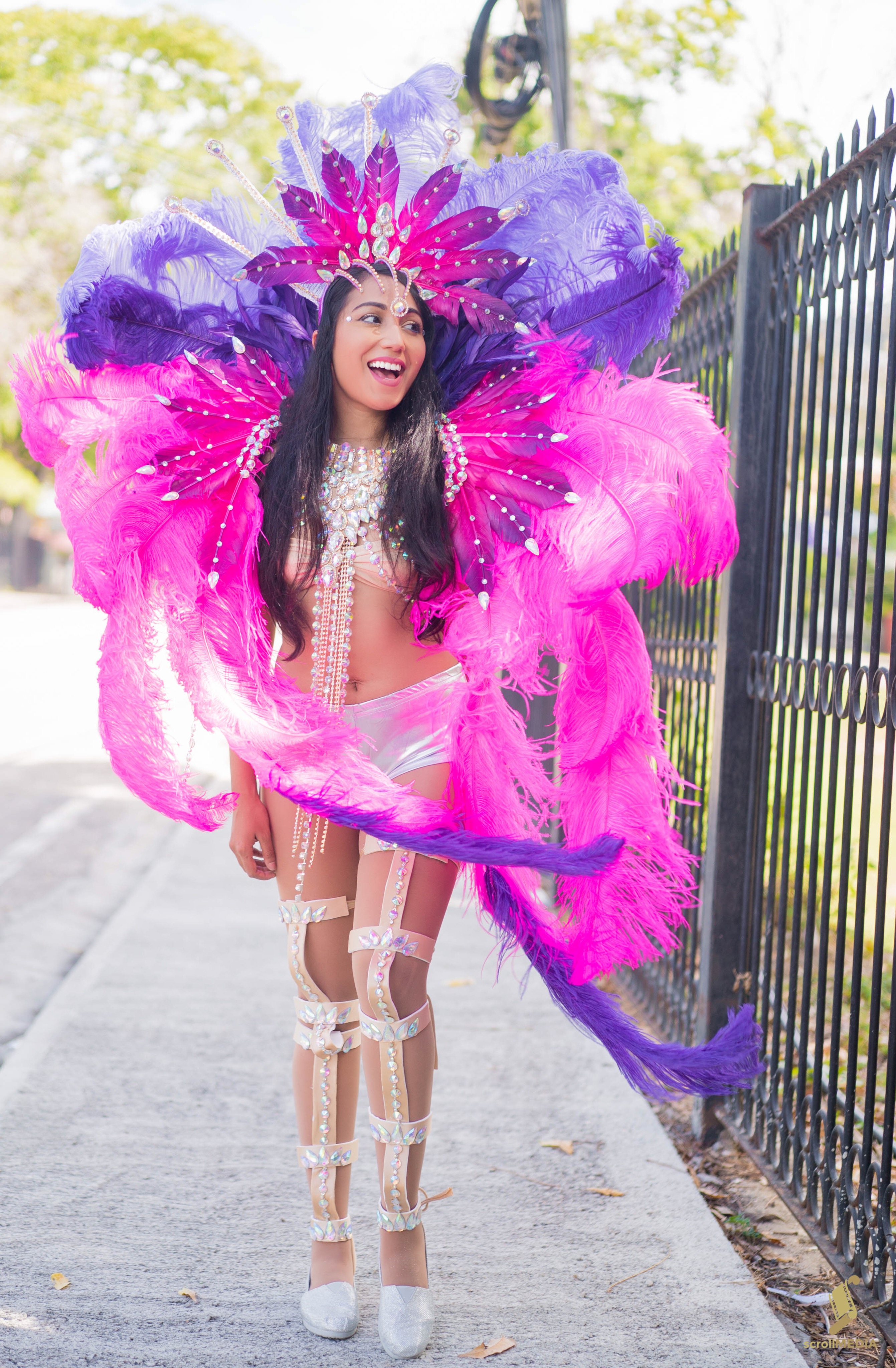 I'm beyond grateful for this experience so thank you so much Passion Carnival for everything!
Anddd you my readers, if you have any Carnival tips you would like to share, let me know!!!
Questions? Ask here.
xo